DINNERS
   Coconut Curry Mussel Seasoning
   Cha Cha Chili Seasoning
   Tropical Pineapple Chicken Seasoning  
   Pulled Chicken Seasoning 
   Beef & Broccoli Stir-Fry Seasoning 
   Tahini Power Bowl Dressing Mix  
   Crispy & Crunchy Coating Mix  


  DESSERT
   Chocolate Bliss Brownie Mix 
  EXCLUSIVE SURPRISE
   Speedy Lasagna Seasoning  
  SAMPLE-SIZED DIP
   Herb & Garlic Dip Mix 
Check out your
EXCLUSIVE PRODUCT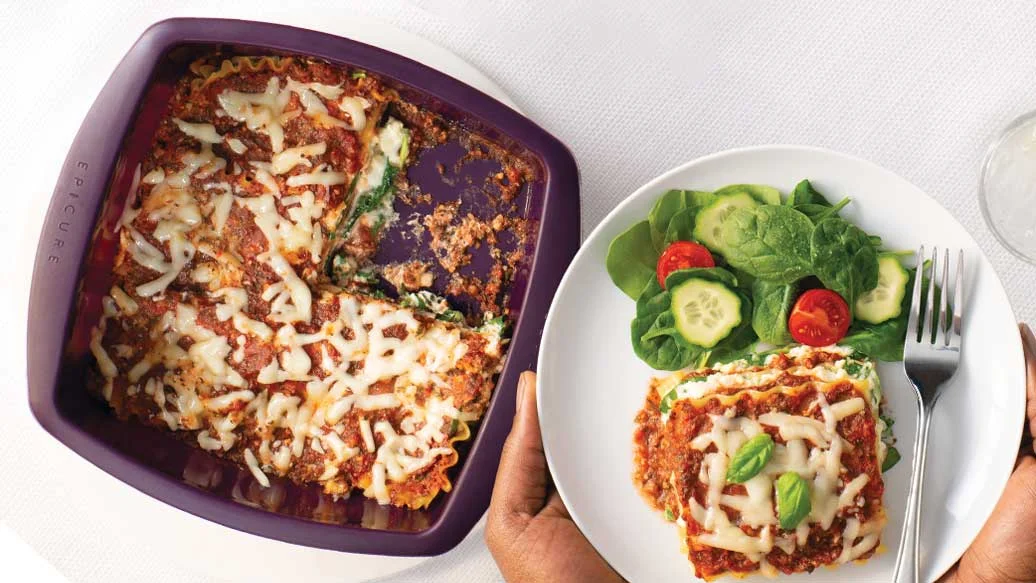 Speedy Lasagna Seasoning
Make a delicious, restaurant-quality lasagna in a fraction of the time. Infused with fresh, lively flavours of basil and garlic – this family favourite goes from microwave to table in just 20 minutes! 
"Quick, easy meal solution when schedule is hectic. I can make supper in 20 minutes!"
Take a look at how simple it is to put together.


What's for dinner?
MONDAY
Coconut Curry Mussel Seasoning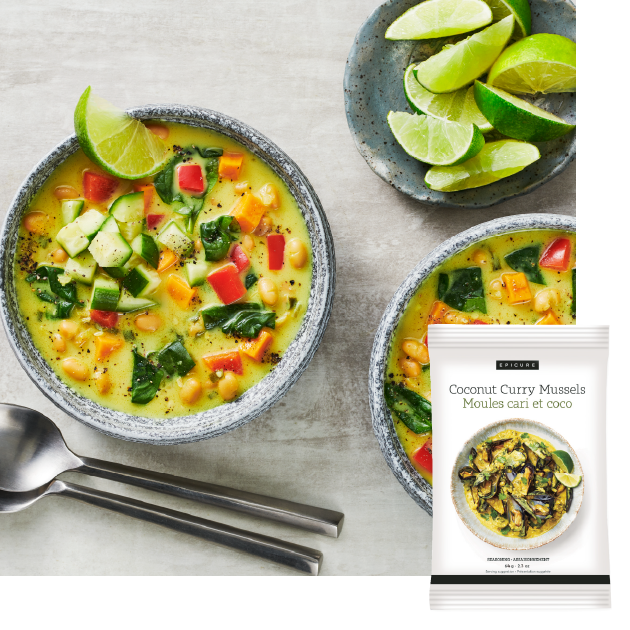 Coconut Curry Lime Soup


CHOOSE YOUR RECIPE:
TIP:
Not just for mussels! This seasoning blend makes a delicious, mild curry sauce that can be used as a base for shrimp bowls, vindaloo, curried ground beef, and so much more.
TUESDAY
Cha Cha Chili Seasoning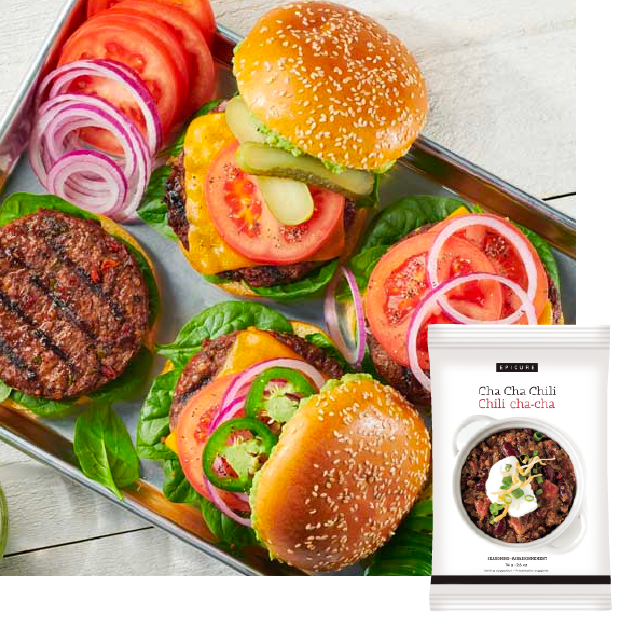 Cha Cha Burgers


CHOOSE YOUR RECIPE:
TIP:
When mixing beef and seasoning, work quickly and gently. Overmixing can lead to tough burgers.
WEDNESDAY
Tropical Pineapple Chicken Seasoning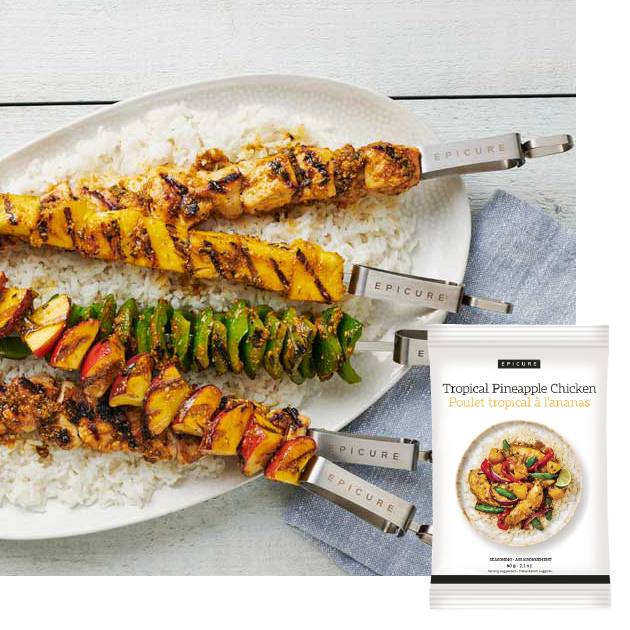 Tropical Chicken Skewers


CHOOSE YOUR RECIPE:
TIP:
Use fresh pineapple or frozen pineapple in water as a lower-sugar alternative to canned. 
THURSDAY
Pulled Chicken Seasoning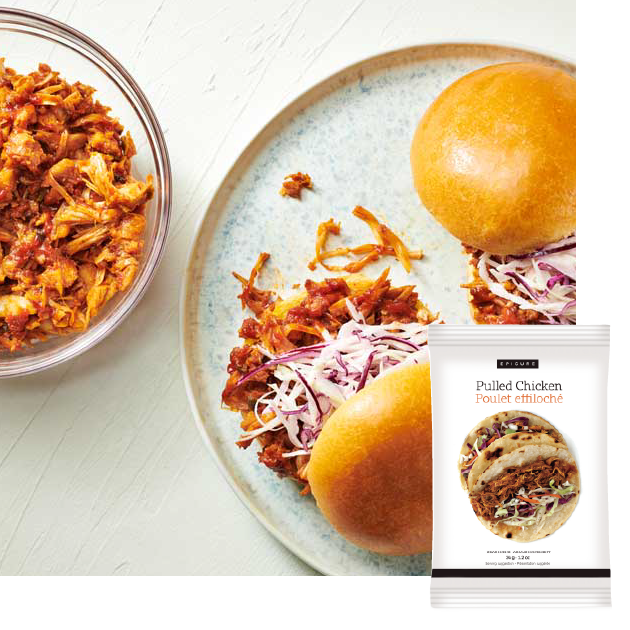 Pulled Jackfruit Sandwiches
FRIDAY
Beef & Broccoli Stir-Fry Seasoning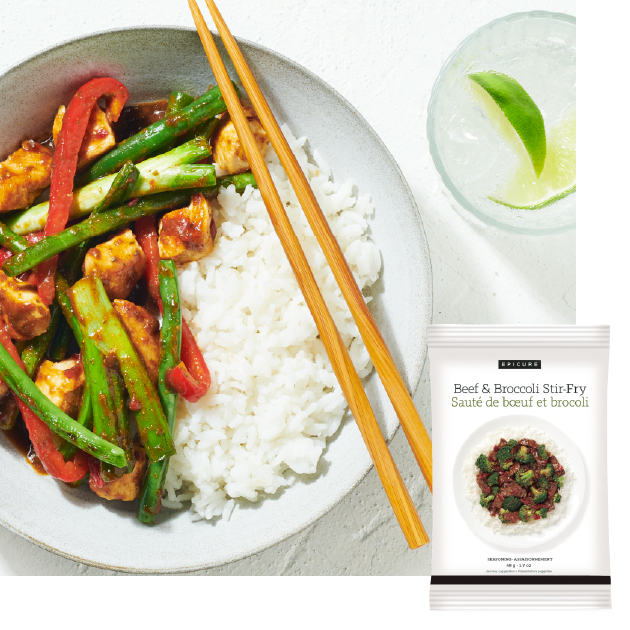 Soy Ginger Chicken Stir-Fry 


CHOOSE YOUR RECIPE:
Turkey & Broccoli Skillet Meal
TIP:
With stir-fries, it's helpful to cut veggies into smaller shapes and sizes. This ensures even cooking.
SATURDAY
Tahini Power Bowl Dressing Mix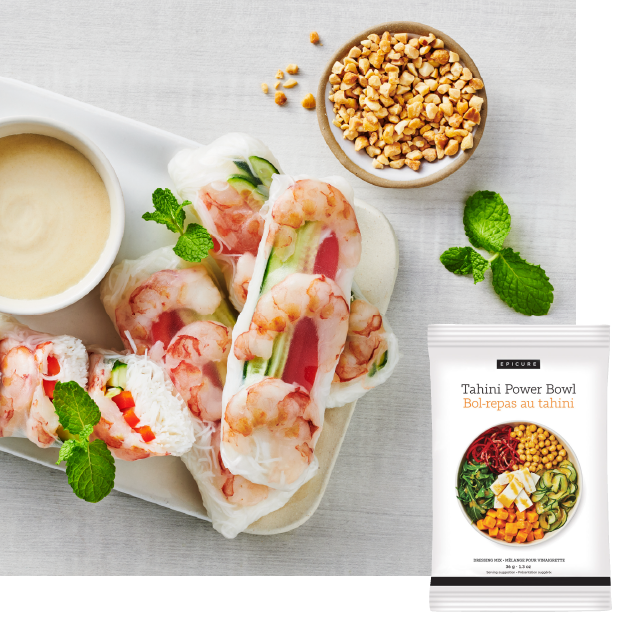 Tahini Summer Rolls


CHOOSE YOUR RECIPE:
TIP:
Meal prep like a boss! Mix your dressing ahead of time so it's ready to drizzle over bowls, salads and rolls when it's time to eat.
SUNDAY
Crispy & Crunchy Coating Mix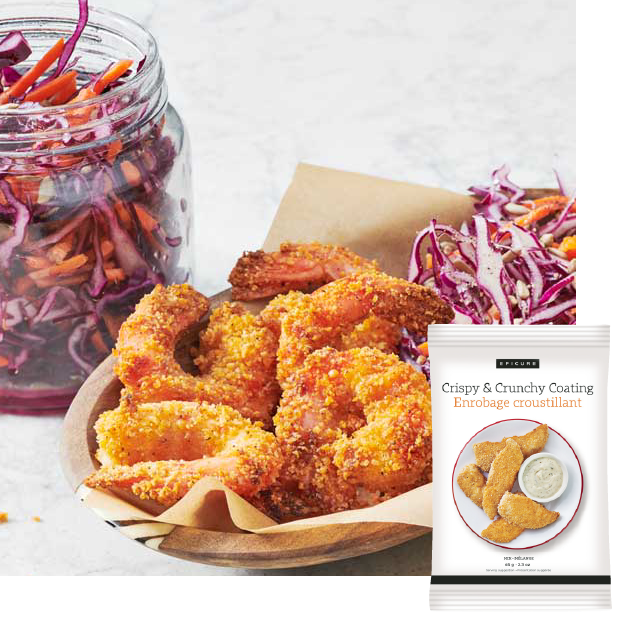 Crispy Shrimp with Coleslaw
DESSERT
Chocolate Bliss Brownie Mix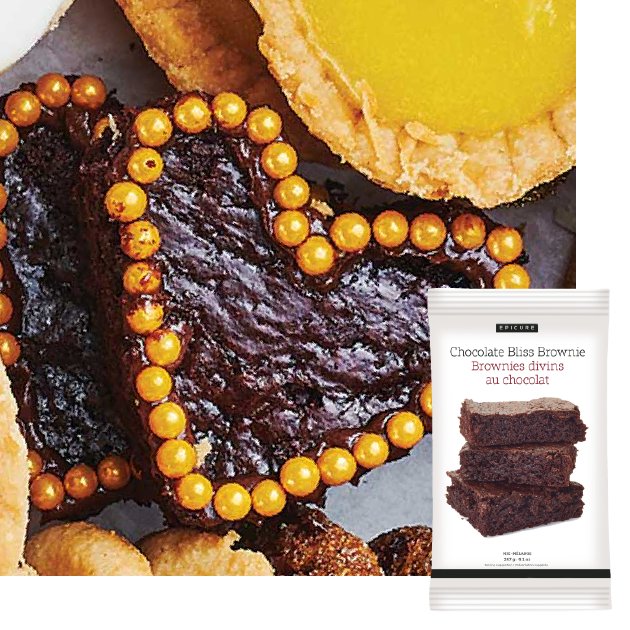 Be Still My Brownie Heart


CHOOSE YOUR RECIPE:
Chocolate Bliss Brownie Petites
TIP:
This mix is allergen-friendly: in recipes, use non-dairy milk, and replace egg with 2 tbsp flax combined with ½ cup water for a vegan option.
EXCLUSIVE
Speedy Lasagna Seasoning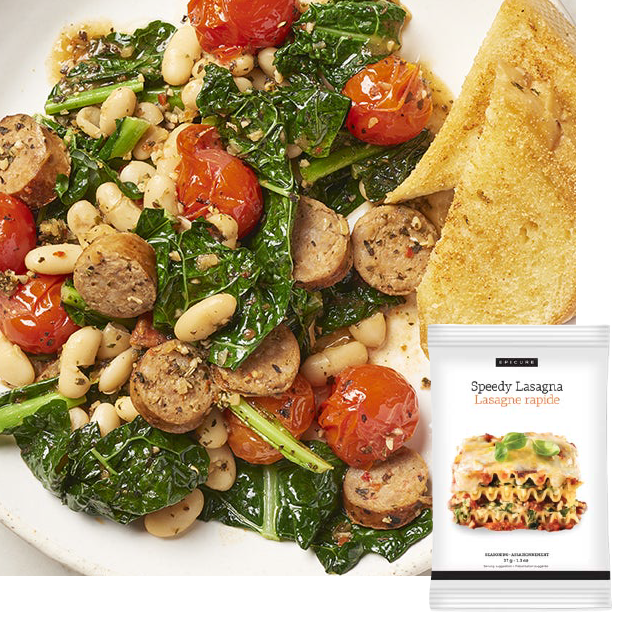 Kale, Sausage, and White Bean Sauté


CHOOSE YOUR RECIPE:
Kale, Sausage, and White Bean Sauté
TIP:
This seasoning is the perfect pairing with hearty vegetarian meals. Customize any recipe with your favourite beans or lentils.
Every box you receive gives back to families in need. 
7 meals for you. 7 meals donated through our partnerships with Food Banks Canada and Feeding America.