Be Still My Brownie Heart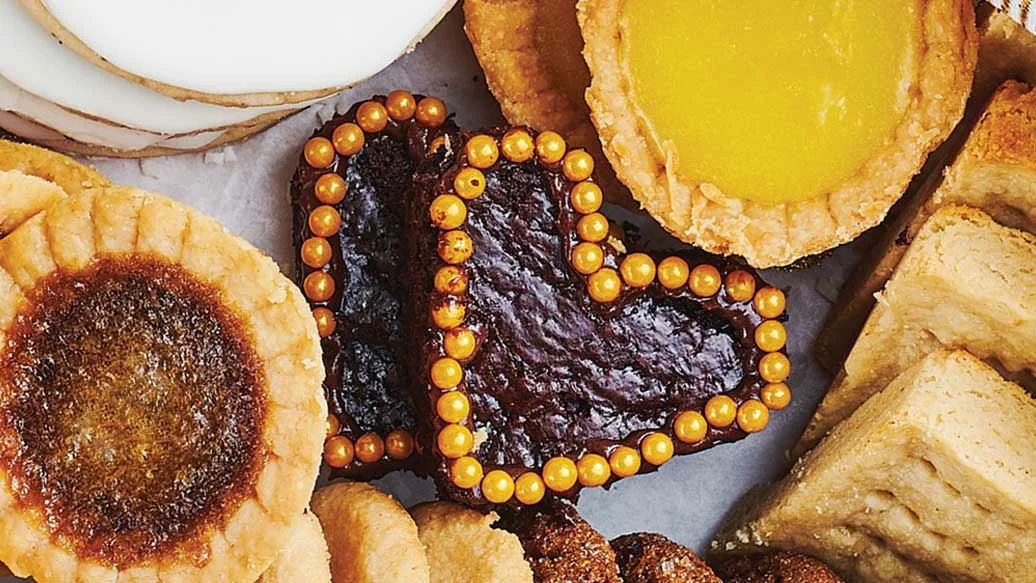 1 hr 15 min (includes 30 min cool time)
12 servings
$0.52/serving
Dense brownies are perfect for cutting into shapes using cookie cutters. A simple cookie cutter, like a heart shape, is best for these fudgy brownies. Alternatively, you can cut into squares, triangles, or circles.
Ingredients
2 eggs
1⁄2 cup oil or melted butter + more for oiling
1⁄4 cup water or milk, your choice
1 pkg Chocolate Bliss Brownie Mix
Preparation
Preheat oven to 350° F. 
Line 1⁄4 Sheet Pan with 1⁄4 Sheet Pan Liner. Generously brush with oil.  
In a large bowl, whisk eggs with oil, then whisk in water. Stir in mix; scrape into pan. Smooth top and spread to the edges as best you can.  
Bake 15 min or until a toothpick inserted in the center comes out clean. Rest in pan until cool, at least 30 min.   
Gently flip the Sheet Pan Liner and brownie onto a cutting board. Peel away the liner from the brownie. Using a cookie cutter of your choice, cut into shapes. Decorate with toppings, if desired.  
Nutritional Information
Per serving (1/12th of the brownie): Calories 170, Fat 11 g (Saturated 1.5 g, Trans 0 g), Cholesterol 40 mg, Sodium 180 mg, Carbohydrate 16 g (Fibre 2 g, Sugars 11 g), Protein 3 g.
Tips
Make brownie cake pops! Roll scraps of brownies into balls, then roll in shredded coconut. Place a lollipop stick into each ball.