Tomato MOB (Mozzarella and Basil) Sandwiches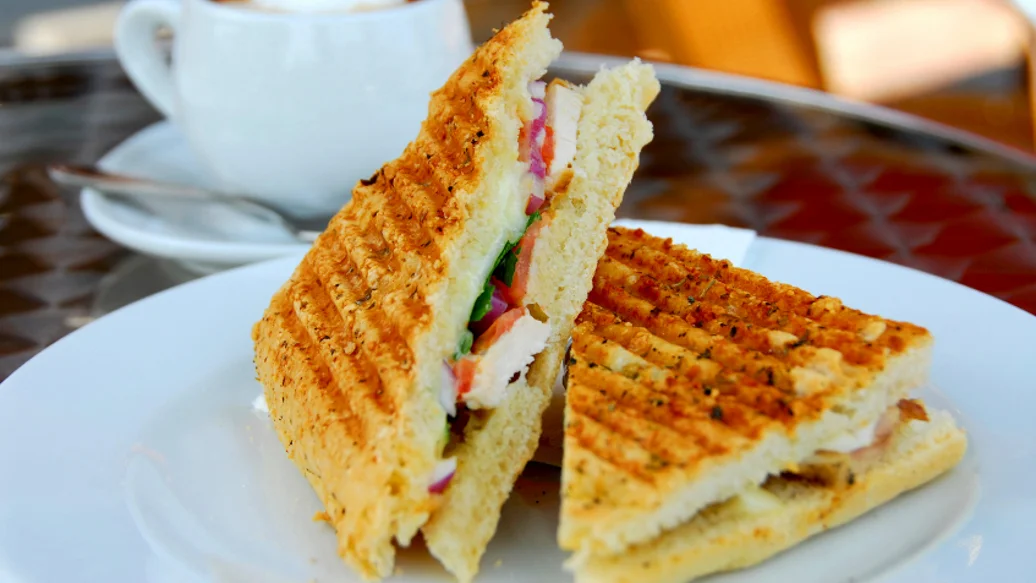 10 - 13 min
4 servings
$2.70/serving
Ingredients
1 tbsp Sun-Kissed Tomato Dip Mix, or your favourite
2 tsp extra-virgin olive oil
2 tbsp balsamic vinegar
1 package fresh basil
2 tomatoes, thinly sliced
1⁄2 cup grated partly-skimmed mozzarella cheese
1⁄2 cup crumbled light feta cheese
Preparation
Whisk Sun-Kissed Tomato Dip Mix, oil and balsamic vinegar in a small mixing bowl. Lightly spread on bread slices.
Layer with basil, tomatoes, mozzarella and feta. Sprinkle with Pesto Sauce Mix.
Barbecue or broil until cheese melts and bread is golden-brown.
Nutritional Information
Per serving: Calories 270, Fat 14 g (Saturated 6 g, Trans 0 g), Cholesterol 30 mg, Sodium 540 mg, Carbohydrate 28 g (Fibre 2 g, Sugars 6 g), Protein 9 g.
Tips
Serve with a glass of milk, a fresh fruit platter and prepared Epicure Sweet Dip.