Winter Squash Mash with Cranberry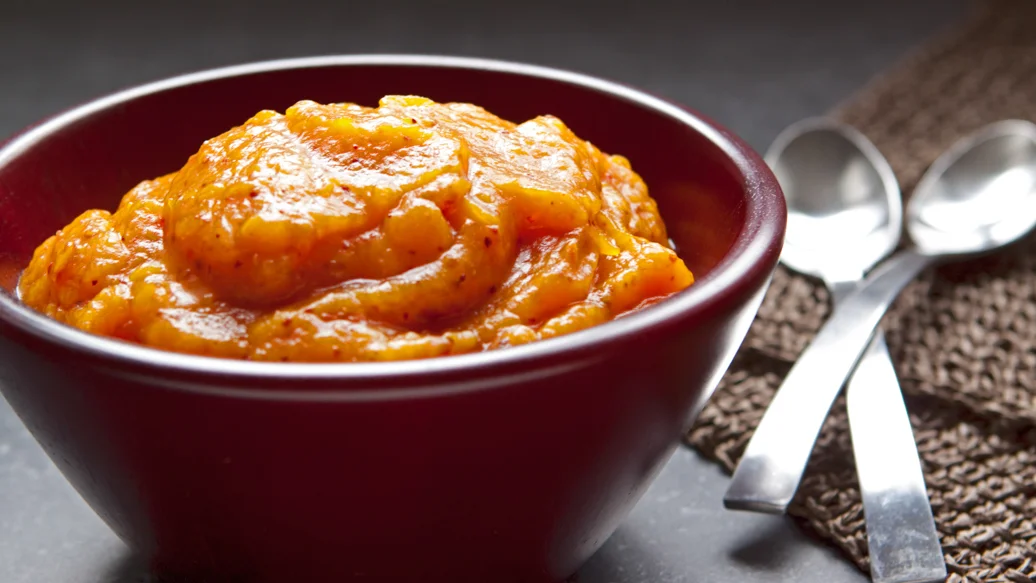 30 - 40 min
4 servings
$1.05/serving
Ingredients
1 lb (450 g) butternut squash, cut into large pieces
1⁄4 cup cranberry sauce
Sea Salt, to taste
Black Pepper, to taste
Preparation
Place squash in a large pot, cover with water and boil until all pieces can be easily pierced with a fork. Drain water and finely mash.
Return squash to low heat and stir in cranberry sauce, Sea Salt and Pepper. Stir regularly and cook about 10 minutes, or until evenly heated and all flavours are combined. Sprinkle with Apple Pie Spice.
Nutritional Information
Per serving: Calories 70, Fat 0.4 g (Saturated 0.2 g, Trans 0 g), Cholesterol 0 mg, Sodium 60 mg, Carbohydrate 16 g (Fibre 3 g, Sugars 8 g), Protein 1 g.