Oatmeal, Cranberry and Coconut Muffins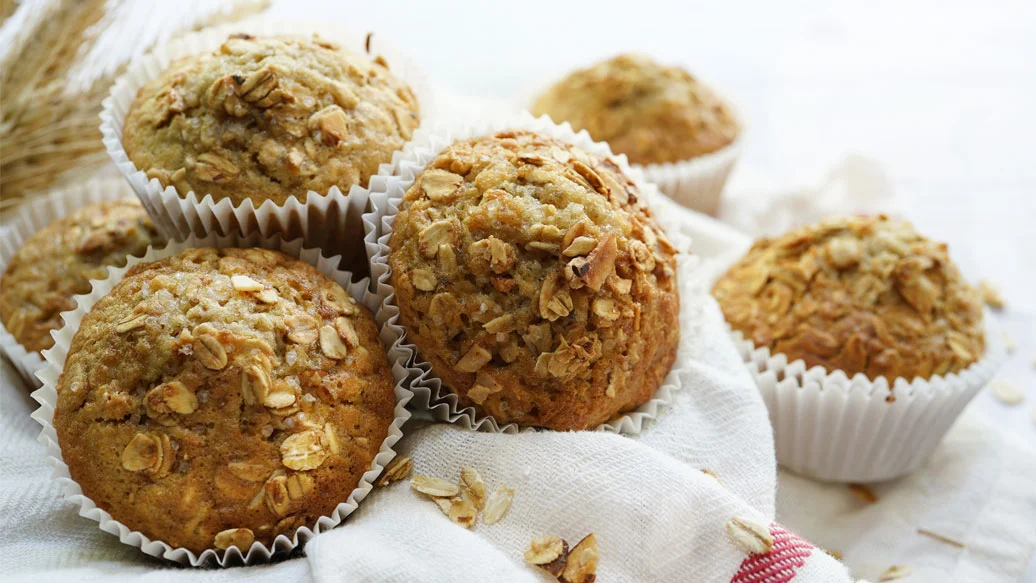 30 min
24 muffins
$1.36/serving
Ingredients
3 cups oatmeal flakes
3 cups boiling water
1 1⁄2 cups butter
6 eggs
2 1⁄4 cups brown sugar
2 tsp vanilla extract
3 cups all-purpose flour
1 1⁄2 cups wheat germ or bran
3 cups coconut
1 1⁄2 tsp baking soda
3 tbsp baking powder
1 1⁄2 tsp salt
2 cups cherries & berries
Preparation
Melt butter in boiling water and add oatmeal. Set aside until cool.
Beat eggs with brown sugar, add vanilla extract and combine with oatmeal mixture.
Combine all dry ingredients, fold in coarsely chopped cherries & berries. Add wet mixture to dry, combining in swift strokes, until combined (batter will be lumpy).
Lightly oil muffin makers and add batter. Bake 20 to 25 minutes at 350° F (175° C).
Nutritional Information
Per serving: Calories 430, Fat 17 g (Saturated 10 g, Trans 0.3 g), Cholesterol 90 mg, Sodium 471 mg, Carbohydrate 62 g (Fibre 5 g, Sugars 35 g), Protein 8 g.