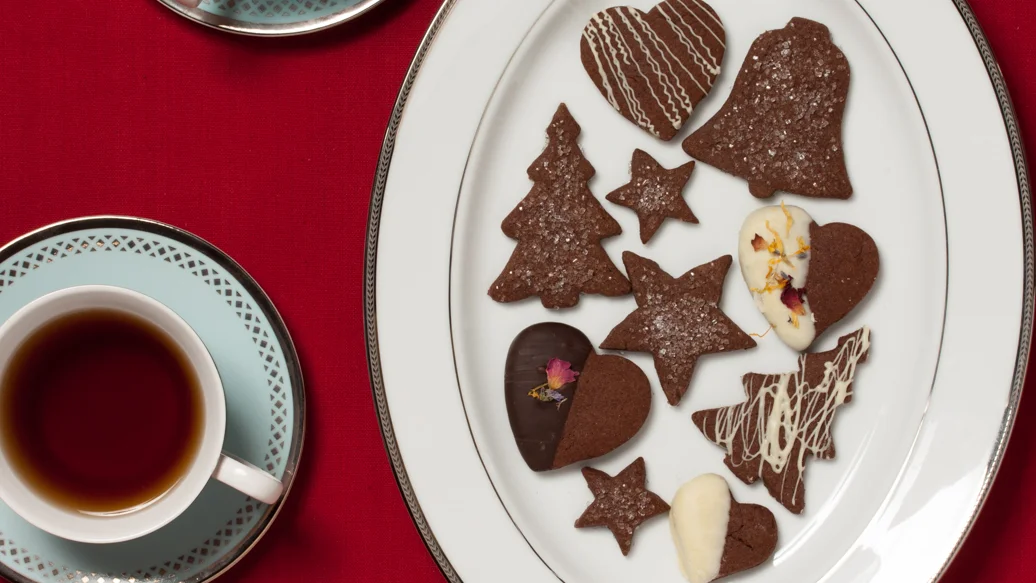 40 min
up to 60 cookies
$0.12/serving
Ingredients
2 3⁄4 cups all-purpose flour
1 cup cocoa powder
2 1⁄2 tsp baking powder
1 pinch salt
1 cup butter
1 1⁄2 cups sugar
2 tsp vanilla extract
2 eggs
1 tbsp milk
Preparation
Preheat oven to 350° F (175° C).
Whisk together first four ingredients. Set aside.
Cream butter, sugar and vanilla extract in a separate bowl.
Beat in eggs, one at a time, mixing until smooth. Stir in milk.
Add flour mixture to creamed mixture, beating until smooth.
Roll dough out on a lightly floured work surface. Cut and place on Sheet Pan lined with parchment paper. Refrigerate for 10 minutes, then bake for 12–15 minutes.
Cool before decorating.
Nutritional Information
Per serving: Calories 40, Fat 0.5 g (Saturated 0.2 g, Trans 0 g), Cholesterol 10 mg, Sodium 15 mg, Carbohydrate 9 g (Fibre 0 g, Sugars 4 g), Protein 1 g.