Chocolate Berry Protein Pops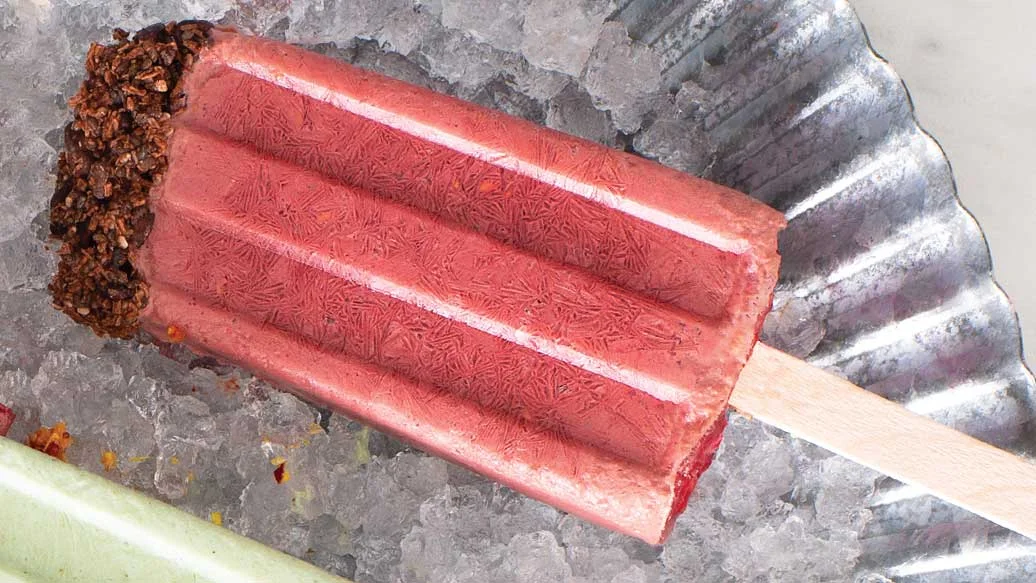 4 hrs & 20 min (4 hrs freeze time)
8 servings
$2.11/serving
With a whopping 13 g of protein and a mere 4 g of sugar per ice pop, these treats will keep you feeling energized without a sugar crash. A perfect dessert or post-workout boost. For an extra hit of chocolate, fill the bottom of the popsicle molds with cocoa nibs or chocolate shavings before pouring in the yogurt mixture.  
Ingredients
1 1⁄2 cups raspberries, fresh or frozen, divided
1 cup 2% Greek yogurt
1⁄2 cup 2% milk
1⁄2 tsp vanilla extract
Preparation
In blender, whirl together 1 cup berries, protein blend, yogurt, milk, and vanilla extract.
Pour yogurt mixture into ice pop mold; drop a few raspberries in each to finish.
Insert sticks; freeze until firm, at least 4 hrs. To easily remove ice pops, run the mold under hot water until they loosen.
Nutritional Information
Per serving (1 ice pop): Calories 100, Fat 2 g (Saturated 1 g, Trans 0.1 g), Cholesterol 4 mg, Sodium 160 mg, Carbohydrate 9 g (Fibre 4 g, Sugars 4 g), Protein 13 g.
Tips
Make ahead and freeze for a future treat!