Steamed Dumplings with Asian Dipping Sauce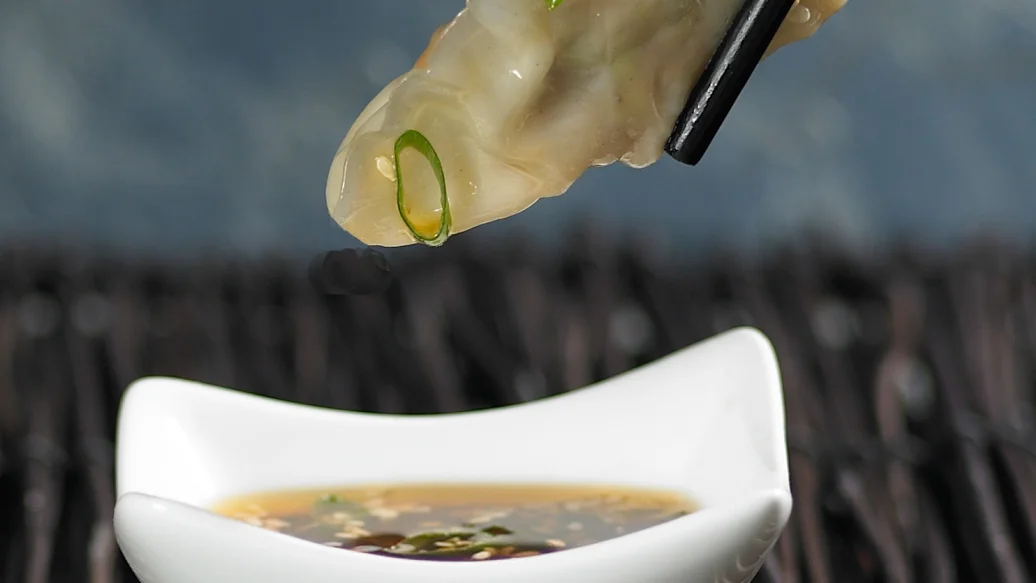 30 min
8 servings
$0.85/serving
Ingredients
1 tbsp vegetable oil
1 medium carrot, grated
2 garlic cloves, crushed
1 cup Chinese cabbage, shredded, divided
4 green onions, thinly sliced, divided
1⁄2 lb (225 g) lean ground pork or chicken
1 egg white
1 pkg wonton wrappers, round is best
Preparation
Heat oil in a frying pan over medium-high heat. Add carrot, garlic, cabbage, Asian Stir-Fry Seasoning, and half of the sliced green onions. Stir fry for 5 minutes.
In a bowl, combine ground meat with the remaining green onions, egg white, Asian Dipping Sauce, and stir-fried vegetables.
Lay wonton wrappers out on counter top. Brush each one with water. Place 1 heaping teaspoon of filling in centre of each wrapper. Pick up filled wrapper, and gently pinch edges to create a little purse, or a half moon. Place dumplings in steamer basket over simmering water for 10 minutes. Serve with warm Dipping Sauce.
Nutritional Information
Per serving (5 dumplings): Calories 220, Fat 7 g (Saturated 2 g, Trans 0 g), Cholesterol 20 mg, Sodium 280 mg, Carbohydrate 26 g (Fibre 2 g, Sugars 2 g), Protein 10 g.