Shrimp and Spinach Filling for Gyoza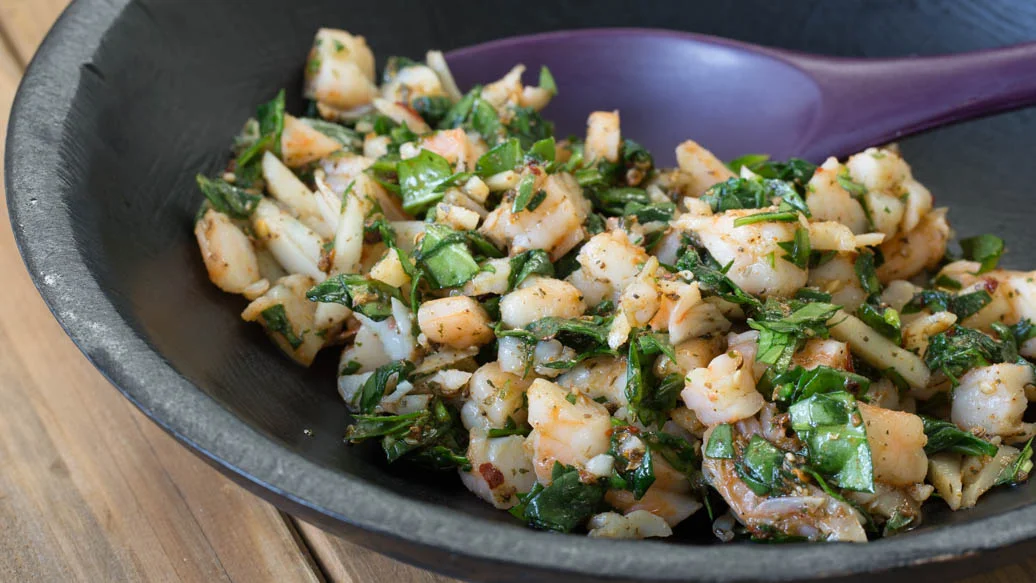 15 min
Fills approximately 36 Gyoza for 4 servings
$2.00/serving
Ingredients
2 cups tightly packed spinach leaves
6 oz (180 g) finely chopped shrimp
1⁄4 cup finely chopped water chestnuts
1 tsp sesame oil
1 egg white
Preparation
Wilt spinach leaves in small amount of boiling water. Rinse under cold water, squeeze out as much moisture as possible and finely chop.
Combine spinach in a mixing bowl with remaining ingredients.
Use to fill Gyoza - Steamed Dumplings or Potstickers.
Nutritional Information
Per serving: Calories 70, Fat 2 g (Saturated 0.3 g, Trans 0 g), Cholesterol 85 mg, Sodium 135 mg, Carbohydrate 3 g (Fibre 1 g, Sugars 0 g), Protein 11 g.