Gyoza - Steamed Dumplings or Potstickers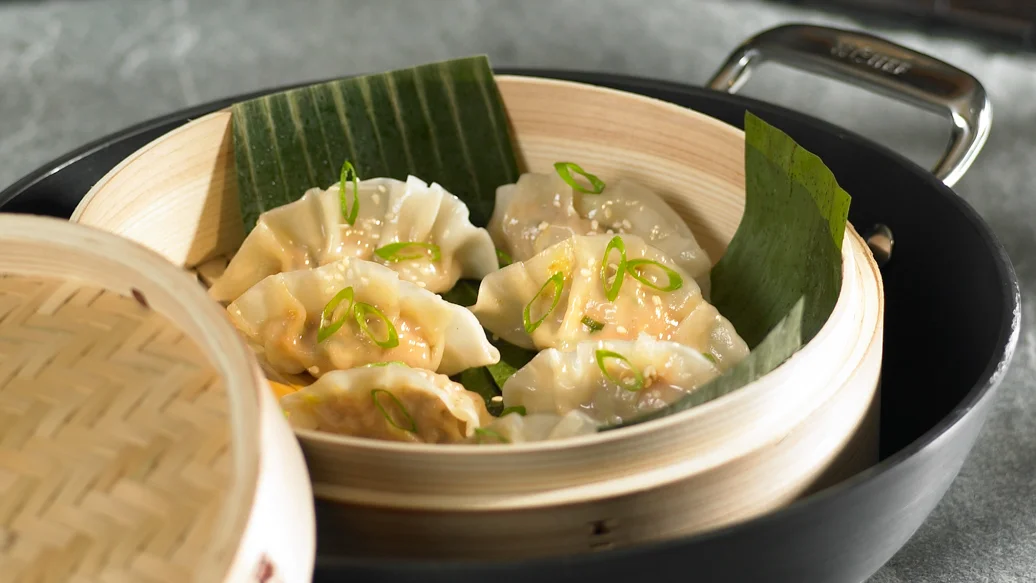 25 min
36 pieces
$0.15/serving
Ingredients
1 pkg round wonton wrappers
lettuce leaves
Preparation
Lay wonton wrappers on clean counter top. Using a pastry brush, brush each wrapper with cold water. Place 1 heaping teaspoon of filling in the centre of each wrapper.
To make dumplings, place filled wrapper in the palm of your hand and gently pinch edges at the tip to create little 'purses'.
To make potstickers, simply fold in half-moon shapes and pinch edges closed.
Cover bottom of bamboo steamer with a single layer of lettuce leaves. Place dumplings in steamer basket over simmering water in a Wok & Glass Lid for 10 minutes.
Nutritional Information
Per serving (1 gyoza): Calories 45, Fat 1.5 g (Saturated 0 g, Trans 0 g), Cholesterol 5 mg, Sodium 55 mg, Carbohydrate 5 g (Fibre 0 g, Sugars 0 g), Protein 2 g.