Sylvie's Succulent Maple Pork Tenderloin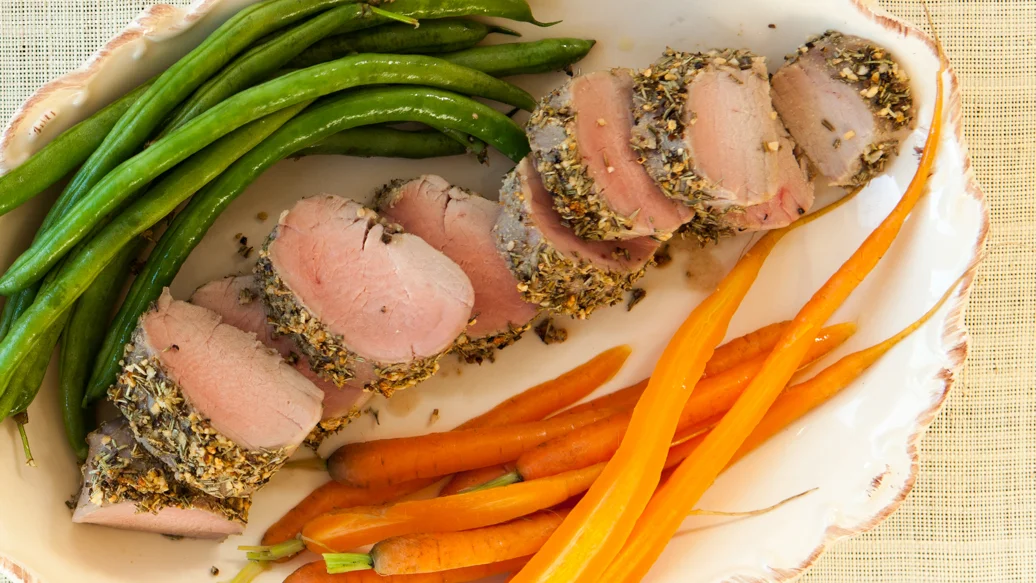 6 hours
10 - 12 servings
$1.30/serving
This recipe makes a big batch. A wonderful alternative to turkey!
Ingredients
1⁄2 cup Maple Spice Sweet Dip Mix
1⁄2 cup kosher salt
1 cup boiling water
2 tbsp Mulling Spices
7 cups cold water
3 (8 oz/ 250 g) pork tenderloins
Preparation
In a mixing bowl, dissolve Maple Spice Sweet Dip Mix and salt in boiling water. Stir in Mulling Spices and cold water. Cool brine completely in the refrigerator before adding pork.
Put cooled brine and pork in a large Brining Bag. Seal and refrigerate for 4–6 hours.
Preheat oven to 450° F (230° C).
Remove pork from brine and discard brine. Rinse pork well and pat dry.
Place on parchment-lined Sheet Pan. Roast for 18–25 minutes, or until internal temperature reaches 160° F (71° C).
Nutritional Information
Per serving: Calories 100, Fat 1.5 g (Saturated 0 g, Trans 0 g), Cholesterol 35 mg, Sodium 360 mg, Carbohydrate 9 g (Fibre 0 g, Sugars 8 g), Protein 12 g.