Sylvie's Chilled Romaine Soup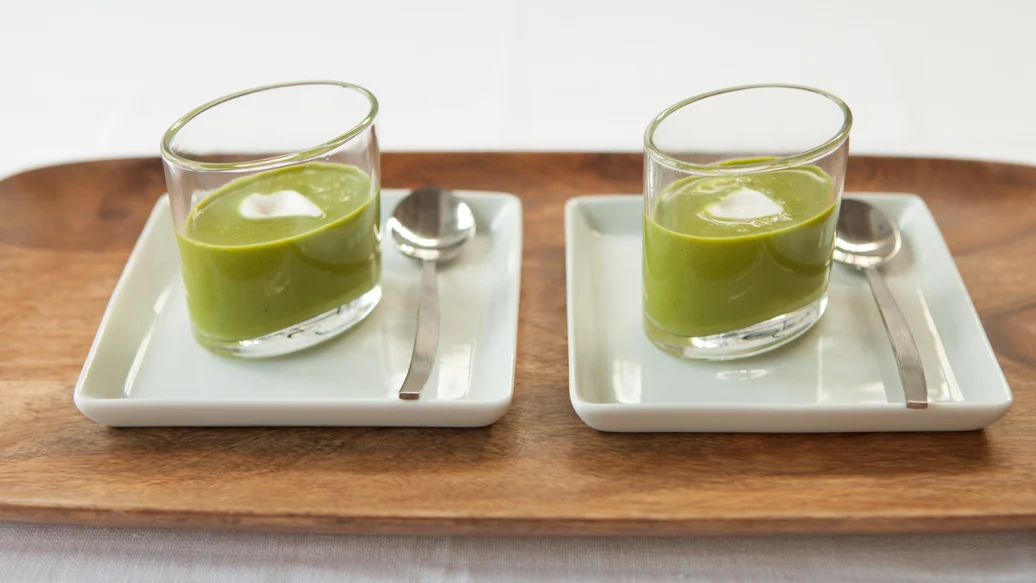 30 min
4 cups
$1.05/serving
I was inspired to create this delicious, delicate soup by a chilled lettuce soup I enjoyed while visiting New York.
Ingredients
2 heads Romaine lettuce
2 cups plain low-fat yogurt
4 tbsp olive oil
2 tbsp lemon juice
1 - 2 tsp honey, to taste – optional
Sea Salt, to taste
Black Pepper, to taste
sour cream or crème fraîche for garnish
Preparation
In a blender, working in batches, purée first 6 ingredients, adding a little water as necessary, to achieve the consistency of vichyssoise. Season to taste with Salt and Pepper.
Strain soup through a medium sieve into a bowl and chill until ready to serve.
To serve, ladle into verrines or small bowls. Garnish with sour cream, or crème fraîche, if desired!
Nutritional Information
Per serving: Calories 130, Fat 8 g (Saturated 1.5 g, Trans 0 g), Cholesterol 5 mg, Sodium 55 mg, Carbohydrate 12 g (Fibre 4 g, Sugars 7 g), Protein 5 g.