Summer Berry Millet Muffins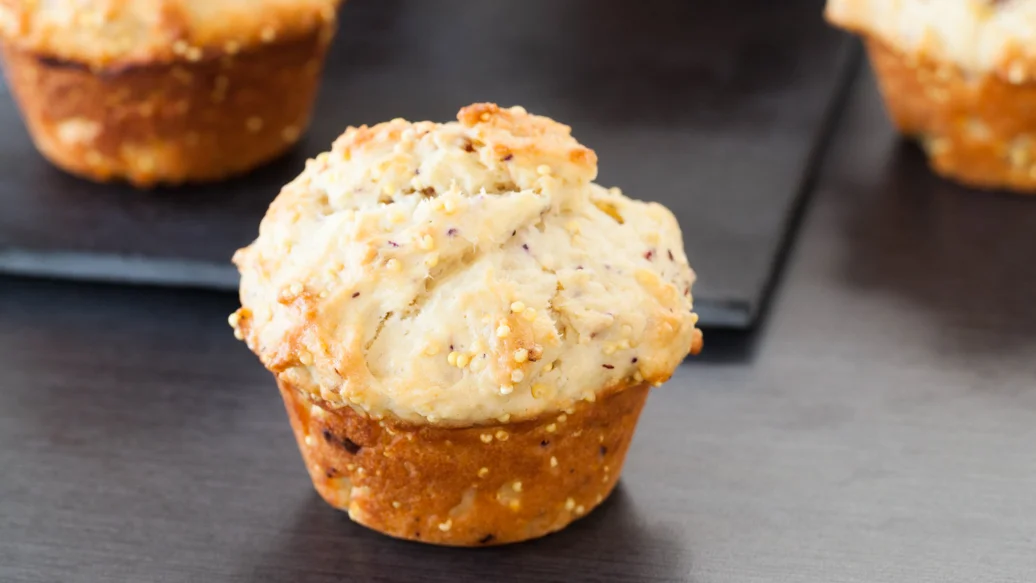 35 min
6 servings
$0.85/serving
Ingredients
2 1⁄4 cups all-purpose or gluten-free flour
1 1⁄2 tsp baking powder
1⁄2 cup millet
1⁄2 cup melted butter
1 cup low-fat yogurt
1⁄2 cup sugar
3 large eggs
1 tsp vanilla extract
Preparation
Preheat oven to 350° F (175° C).
Place a lightly oiled Muffin Maker on a Sheet Pan.
In a medium mixing bowl, combine first 4 ingredients.
In a separate bowl, whisk together remaining ingredients.
Fold both mixtures together until just mixed.
Divide batter among muffin wells. Bake for 20–25 minutes, until golden brown on top and a toothpick inserted in the center comes out clean.
Nutritional Information
Per serving: Calories 380, Fat 19 g (Saturated 11 g, Trans 0 g), Cholesterol 105 mg, Sodium 75 mg, Carbohydrate 46 g (Fibre 2 g, Sugars 14 g), Protein 7 g.
Tips
Millet is a gluten-free grain that is rich in vitamin B and adds a yummy crunch to muffins.