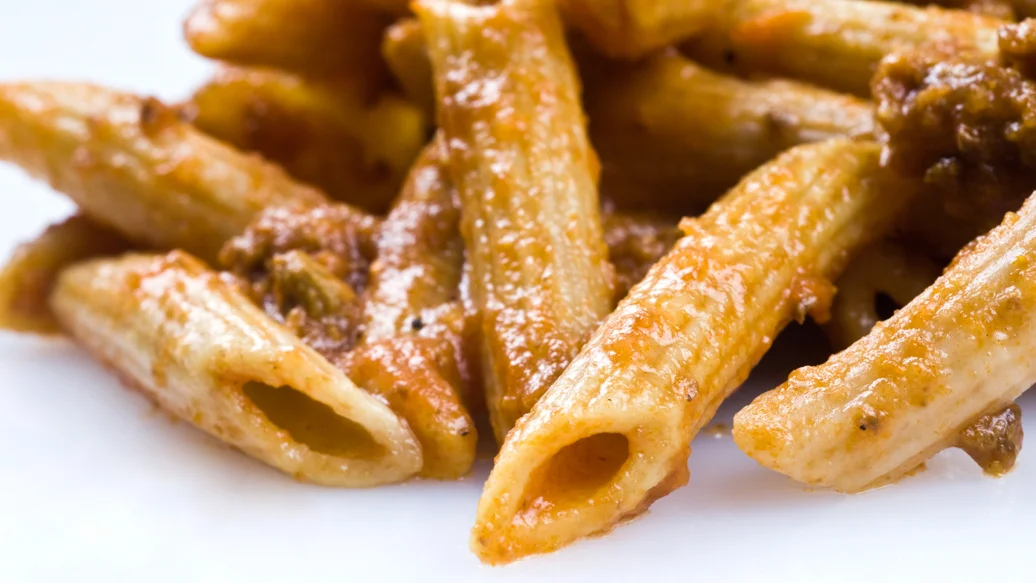 45 min
4 servings
$2.34/serving
Ingredients
1⁄2 lb (225 g) pkg penne
1⁄2 lb (225 g) lean ground beef, turkey or chicken
1 egg
1 cup low-fat ricotta or cottage cheese
1 cup shredded partly-skimmed mozzarella cheese, divided
Preparation
Preheat oven to 350° F (175° C).
Cook penne according to package directions.
Brown beef in Multipurpose Pot. Drain fat and add Marinara Sauce and Herb & Garlic Dip Mix.
Beat egg in a large mixing bowl; add ricotta cheese and half mozzarella.
Spread 1 1⁄2 cups meat sauce on bottom of a 9" x 13" baking dish. Top with half penne, half ricotta mixture, and half of remaining mozzarella.
Top with remaining penne, ricotta mixture and sauce. Top with remaining mozzarella.
Bake, uncovered, for 30–35 minutes or until bubbling.
Nutritional Information
Per serving: Calories 500, Fat 18 g (Saturated 9 g, Trans 0.2 g), Cholesterol 135 mg, Sodium 360 mg, Carbohydrate 49 g (Fibre 2 g, Sugars 3 g), Protein 34 g.