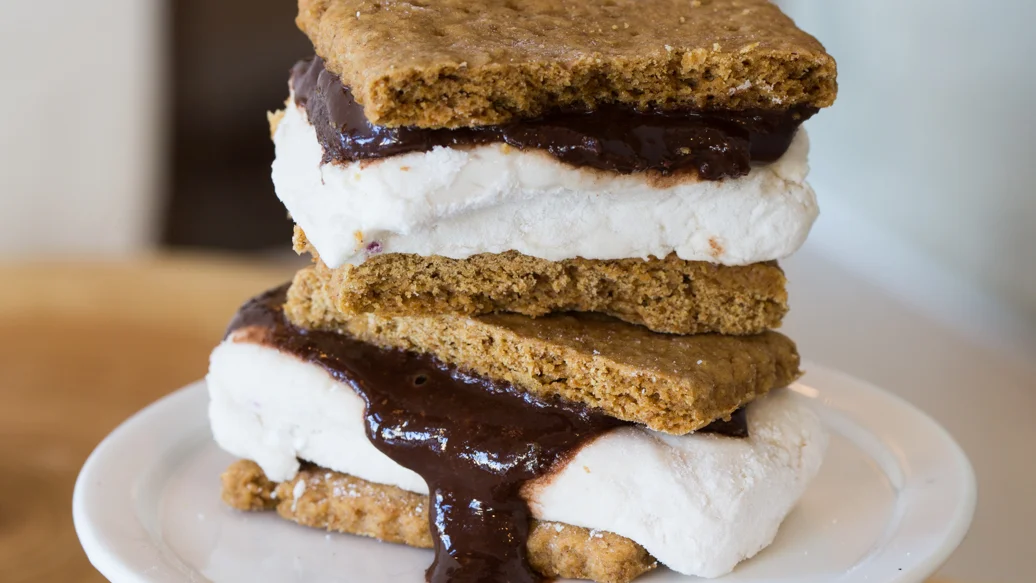 9 min
4 s'mores
$0.40/serving
Your favourite childhood treat…completely DIY!
Preparation
Preheat broiler with rack six inches from heating element.
Break graham crackers in two. Spread half of the graham crackers with chocolate hazelnut spread and top with a marshmallow.
Place on a Sheet Pan and broil for 30 seconds, or until toasted.
Remove from broiler and top with remaining graham cracker halves
Nutritional Information
Per serving (1 s'more): Calories 120, Fat 5 g (Saturated 2.5 g, Trans 0 g), Cholesterol 25 mg, Sodium 35 mg, Carbohydrate 17 g (Fibre 1 g, Sugars 12 g), Protein 2 g.