Coast to Coast Seafood-stuffed Grilled Mushrooms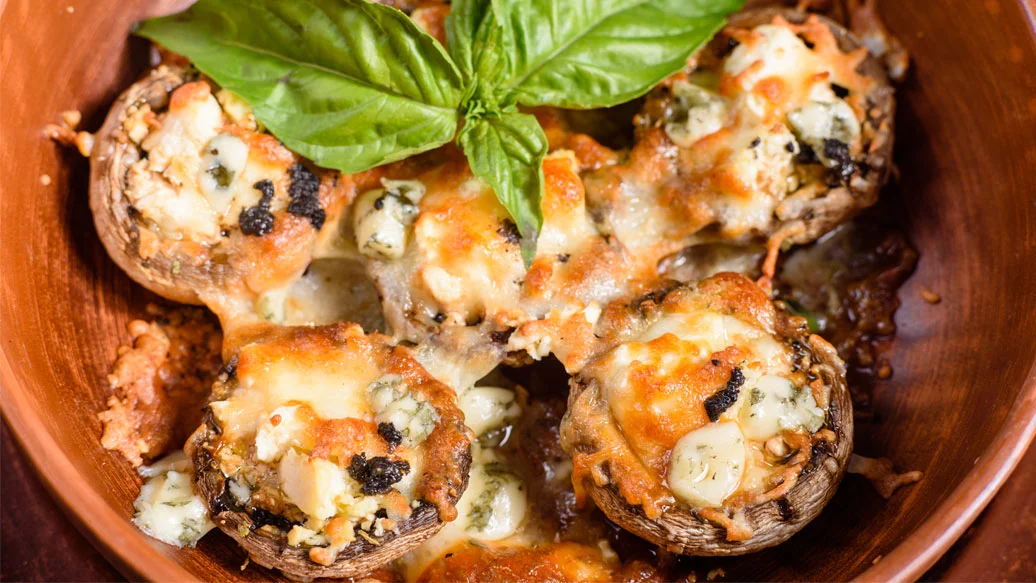 30 min
6 - 8 servings
$1.95/serving
An easy-to-make recipe perfect for entertaining.
Ingredients
3 tbsp butter, divided
2 tbsp flour
1 tsp caesar rim trimmer
1 cup milk
2 cups chopped raw shrimp, or 1 cup each chopped cooked scallops and raw shrimp
2 tbsp Salmon Rub
6 - 8 large Portobello mushrooms, stems removed
1⁄4 cup fresh breadcrumbs, optional
Preparation
Melt 2 tbsp butter in a large microwave-safe measuring cup in the microwave.
Stir in flour and caesar rim trimmer. Microwave for 30 seconds, then stir in milk.
Microwave mixture for 1 minute, then stir. Continue to microwave and stir, at 1 minute intervals, until sauce thickens. Set aside.
Melt 1 tbsp butter in Wok over medium-high heat. Add shrimp and Salmon Rub and stir-fry until cooked. Stir in sauce, then remove from heat.
Use a spoon to scrape black gills from underside of mushroom caps. Mound seafood in each cap and spread just to edge. Sprinkle with breadcrumbs.
Place on grill and barbecue for 8–10 minutes, until filling is hot. Sprinkle with more Salmon Rub, if desired.
Nutritional Information
Per serving: Calories 100, Fat 5 g (Saturated 3 g, Trans 0.1 g), Cholesterol 65 mg, Sodium 430 mg, Carbohydrate 65 g (Fibre 1 g, Sugars 4 g), Protein 9 g.