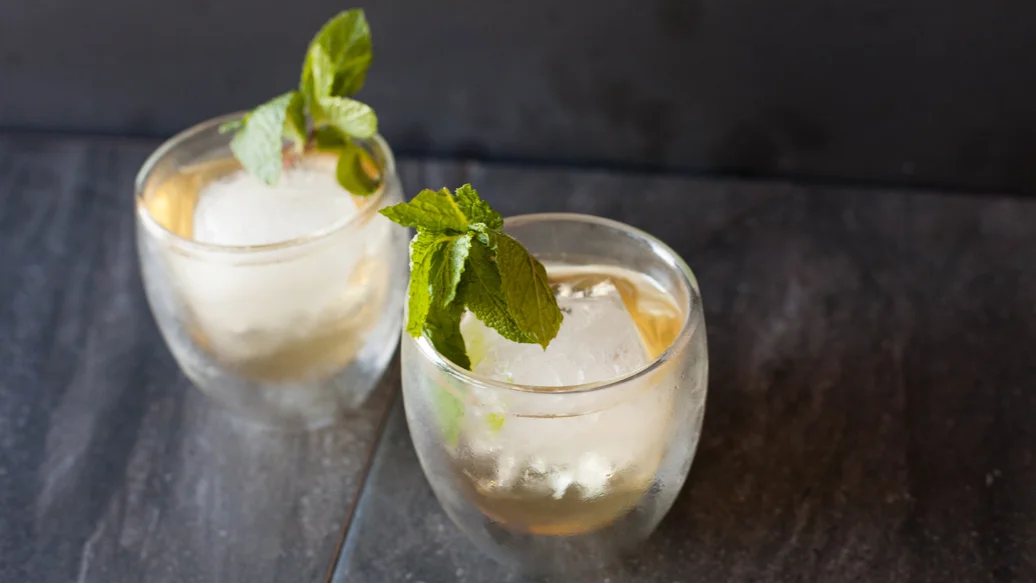 5 min
1 serving
$1.69/serving
To make alcohol-free Mojitos, replace white rum with additional lime juice or Tea.
Ingredients
6 - 8 fresh mint leaves
1 - 2 tsp sugar (or your favourite sweetener)
1 tbsp lime juice
ice, to fill glass
1 1⁄2 oz white rum
1⁄2 cup Sencha & Jasmine Green Tea Blend
Club soda, to fill glass
2 lime wedges
1 sprig fresh mint, for garnish
Preparation
Juice lime with a 2-in-1 Citrus Press. Place mint in tall highball glass. Cover with sugar and lime juice. With the back of a spoon, lightly crush mint.
Fill glass half-full with ice. Add rum, Sencha & Jasmine Green Tea Blend, and fill with club soda and stir well. Garnish with lime wedge and sprig of fresh mint. Serve.
Nutritional Information
Per serving: Calories 110, Fat 0 g (Saturated 0 g, Trans 0 g), Cholesterol 0 mg, Sodium 15 mg, Carbohydrate 4 g (Fibre 0 g, Sugars 3 g), Protein 0.1 g.
Tips
Infuse your Mojito with fresh berries or cucumber for a delightful twist!