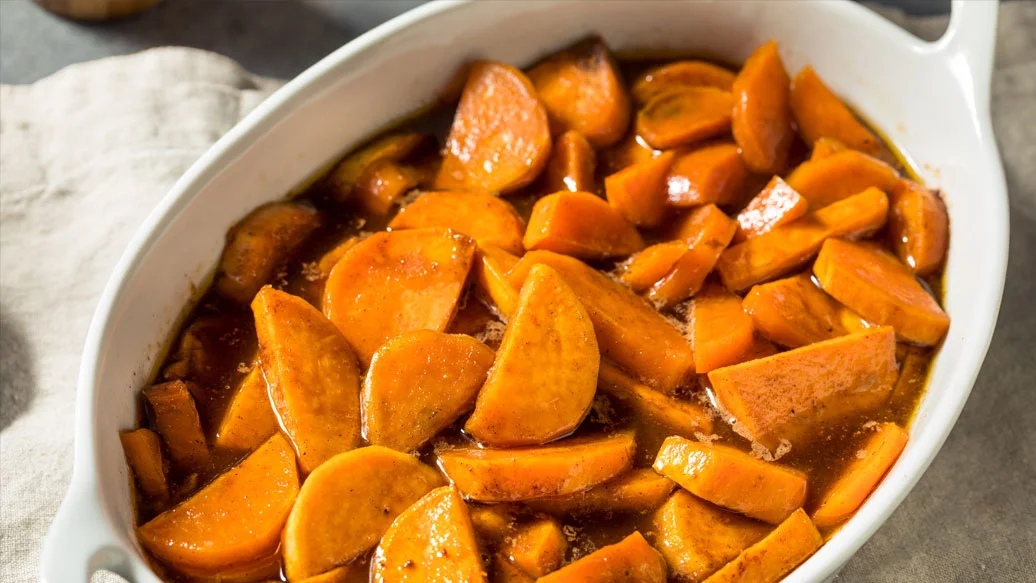 40 min
6 servings
$1.04/serving
Ingredients
1 lb (450 g) sweet potatoes, washed and sliced 1" thick
1 tsp Jamaican Jerk Seasoning
1 tsp Pumpkin Pie Spice
3⁄4 cup dark brown sugar
1⁄4 cup melted butter
Sea Salt, to taste
Black Pepper, to taste
Preparation
Preheat oven to 400° F (205° C).
Spray a heat-proof casserole dish with vegetable oil. Add potatoes.
Combine Jamaican Jerk Seasoning and Pumpkin Pie Seasoning with sugar and coat potatoes.
Drizzle with butter and season with Sea Salt and Pepper.
Bake, covered for 30 minutes, or until potatoes are tender.
Nutritional Information
Per serving: Calories 240, Fat 8 g (Saturated 5 g, Trans 0.2 g), Cholesterol 20 mg, Sodium 105 mg, Carbohydrate 42 g (Fibre 2 g, Sugars 30 g), Protein 1 g.