Sylvie's Lavender Lemonade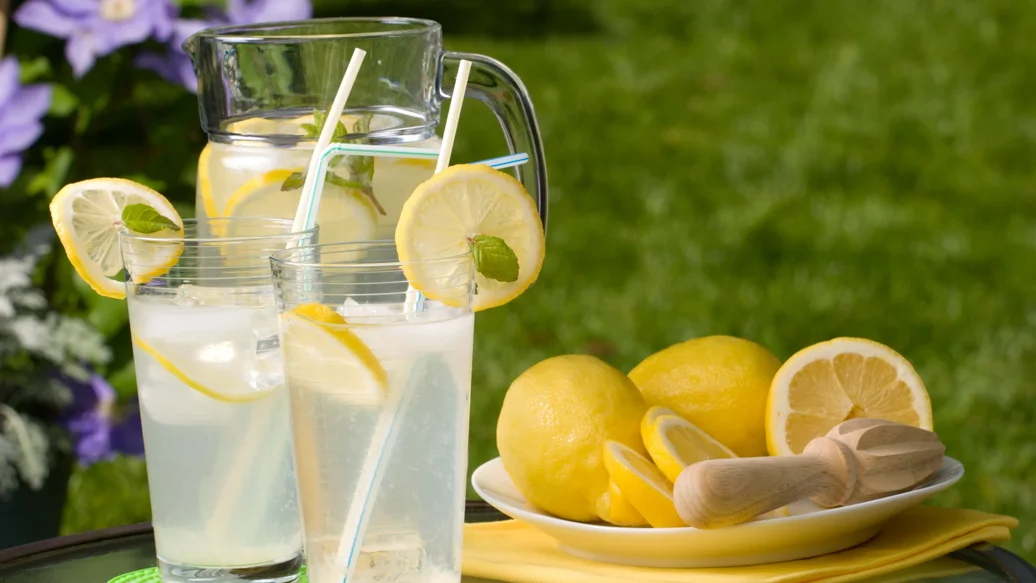 30 min
6 cups
$0.31/serving
Inspired by a recipe developed by Linda Dowling from the Happy Valley Lavender Farm in Metchosin, BC.
Ingredients
5 cups water, divided
1 cup sugar
1 tbsp lavender, or more to taste
1 cup freshly squeezed lemon juice, strained
ice cubes
Preparation
Combine 2 1⁄2 cups water with sugar in Multipurpose Pot - 8 cup. Bring to a boil, then reduce heat to medium, stirring until sugar is dissolved.
Add the lavender, cover and remove from heat. Let steep at least 20 minutes (and up to several hours).
Strain mixture and discard lavender. Pour into a glass pitcher. Stir in lemon juice and remaining water.
Pour into tall glasses half-filled with ice, or refrigerate until ready to enjoy.
Nutritional Information
Per serving: Calories 140, Fat 0 g (Saturated 0 g, Trans 0 g), Cholesterol 0 mg, Sodium 10 mg, Carbohydrate 37 g (Fibre 0 g, Sugars 35 g), Protein 0 g.