Stir-fried Shrimp with Salmon Rub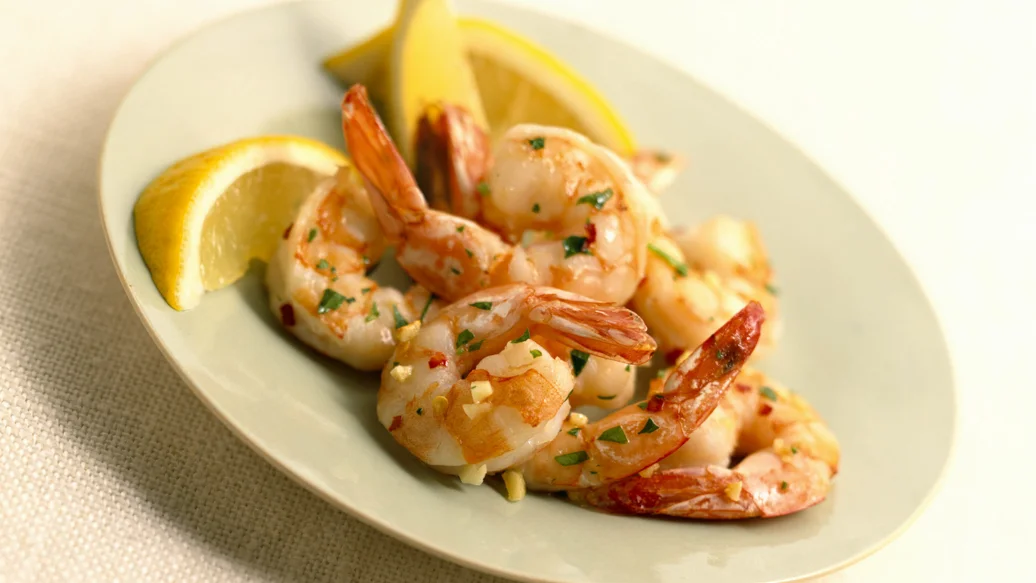 8 min
4 serving
$3.00/serving
Ingredients
1 lb (450 g) shrimp, peeled & deveined
2 tbsp olive oil
juice of 1/2 lemon
Preparation
Lay shrimp on paper towels to absorb excess moisture.
Shake Salmon Rub liberally over shrimp.
Heat a frying pan to medium-high heat. Add oil and swirl to coat.
Add shrimp and quickly stir-fry for 3–4 minutes. Squeeze lemon over shrimp before serving.
Nutritional Information
Per serving: Calories 220, Fat 12 g (Saturated 2 g, Trans 0 g), Cholesterol 245 mg, Sodium 410 mg, Carbohydrate 2 g (Fibre 1 g, Sugars 1 g), Protein 23 g.
Tips
Buy frozen peeled, pre-cooked shrimp and thaw in refrigerator overnight. Alternatively, place in mixing bowl and run under cold water until thawed.