Sencha & Jasmine Green Tea Lemonade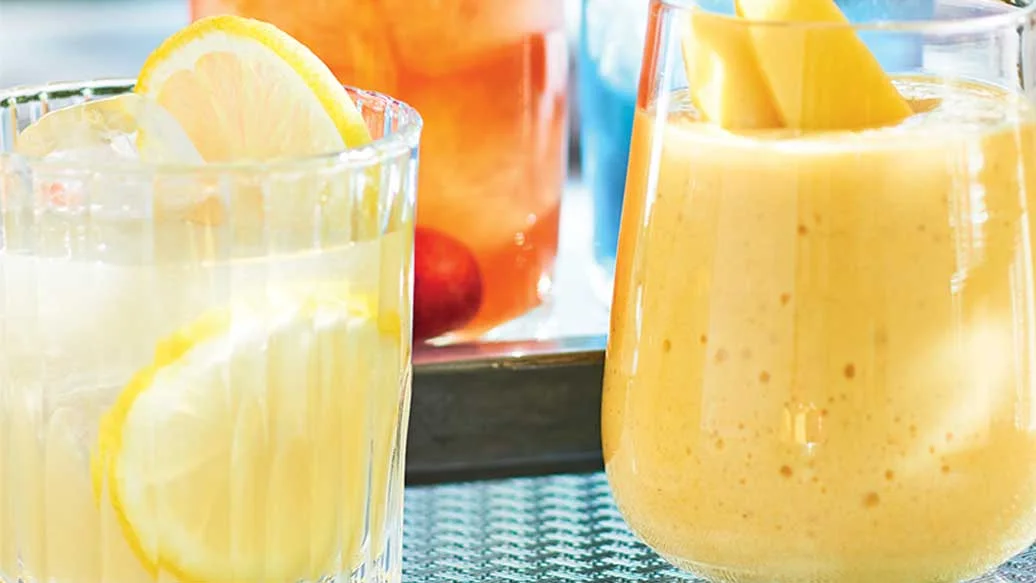 10 - 12 min
2 servings (about 3 cups)
$2.06/serving
Make this café favourite at home—you'll save money and you control the amount of sweetener! A typical iced tea lemonade can have up to 35 g of sugar per serving (1 1⁄2 cups).
Ingredients
1 cup boiling water
3 lemons
1 1⁄2 cups ice water
4 bags Sencha & Jasmine Green Tea Blend
2 tbsp honey or maple syrup
ice cubes
Toppings (optional): lemon slices
Preparation
Put the kettle on to boil.
Meanwhile, cut lemons in half; using the 2-in-1 Citrus Press, squeeze juice into a large measuring cup. You'll need about 2⁄3 cup. Stir in ice water; set aside.
Pour 1 cup boiling water into a separate measuring cup. Stir in honey until dissolved. Add tea bags; steep 3–5 min.
Squeeze bags to release flavour; discard. Pour tea into lemon mixture; stir well. Taste and add more honey, if needed.
Fill 2 large glasses with ice cubes; pour tea on top. Garnish with lemon slices.
Nutritional Information
Per serving (1 1/2 cups): Calories 80, Fat 0 g (Saturated 0 g, Trans 0 g), Cholesterol 0 mg, Sodium 10 mg, Carbohydrate 25 g (Fibre 0 g, Sugars 19 g), Protein 0.4 g.
Tips
Don't have fresh lemons? Simply use bottled lemon juice.