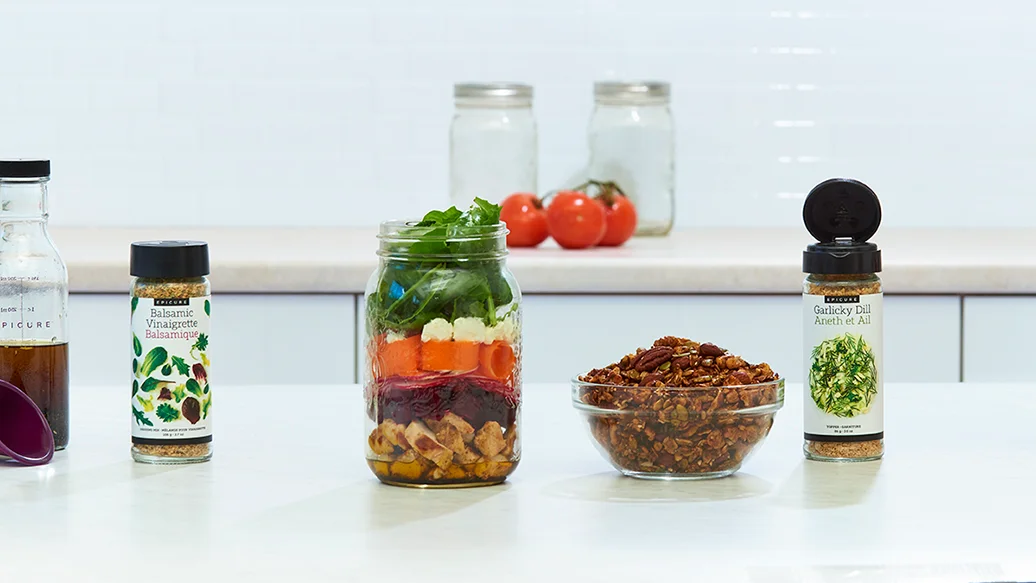 30 - 35 min
3 cups
$0.25/serving
Satisfying, crunchy and jam-packed with healthy, wholesome ingredients. Add this to yogurts, smoothie bowls, salads, grainy sides, and nourish bowls.
Ingredients
1 cup old-fashioned oats
1 1⁄2 cups nuts, your choice
1⁄4 cup flax, chia, or sesame seeds
1 large egg white, beaten, or 2 tbsp prepared Tahini Sauce, optional
1⁄4 cup oil
1 tbsp honey or maple syrup
2 - 3 tbsp your choice of Nutritional Yeast Topper, to taste
Preparation
Preheat oven to 350° F (175° C).
In a large mixing bowl, toss all ingredients together.
Pour mixture onto a Sheet Pan Liner lined Sheet Pan and bake until golden, approximately 25–30 minutes. Let cool. Store in an airtight container for up to 7 days.
Nutritional Information
Per serving (2 tbsp): Calories 90, Fat 8 g (Saturated 0.5 g, Trans 0 g), Cholesterol 0 mg, Sodium 100 mg, Carbohydrate 4 g (Fibre 0 g, Sugars 1 g), Protein 2 g.