Rustico Chicken Cacciatore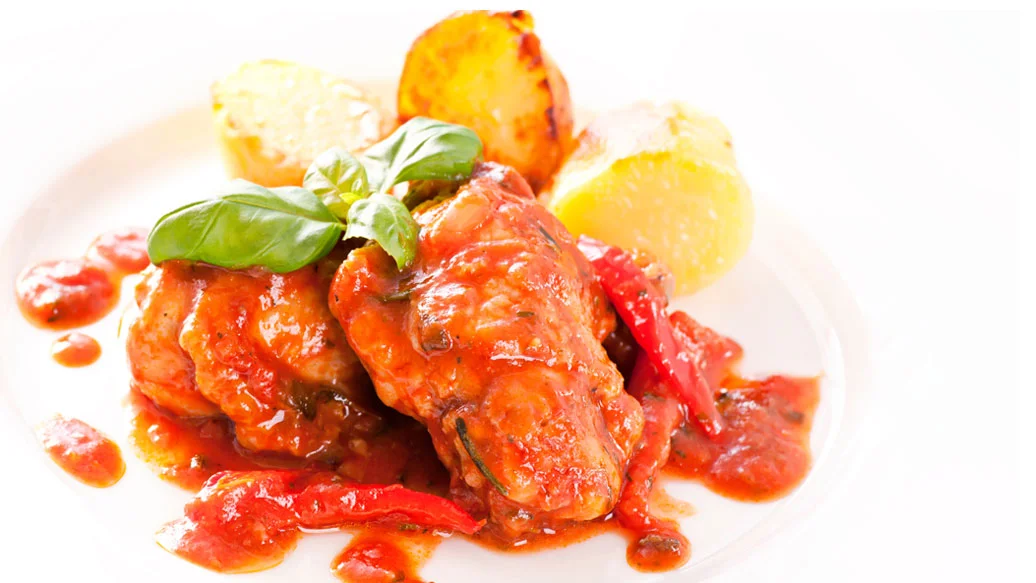 30 min
6 servings
$1.43/serving
Our version has lighter, brighter flavours than the traditional recipe, with fennel and marinated artichokes to add extra tang.
Ingredients
12 boneless, skinless chicken thighs
1 tbsp olive oil
1 onion, sliced
1 fennel bulb, sliced, optional
2 bell peppers, sliced
2 cups marinated artichokes, optional
Sea Salt, to taste
Black Pepper, to taste
Preparation
In a bowl, toss chicken with Sauce Mix.
In a frying pan, heat oil over medium heat. Add chicken, and cook until light golden, 1 - 2 minutes per side. Remove chicken to a plate.
Increase heat to high. Add onion, bell peppers, and fennel. Cook until peppers start to soften, 2 - 3 minutes.
Pour in wine. Bring to a boil, then reduce heat and simmer, stirring often, until wine is reduced by half. Stir in Marinara Sauce.
Bring back to a boil, then partially cover and simmer until chicken is cooked through, 10 - 15 minutes. Stir in artichokes, if desired, for the last few minutes to heat through.
Nutritional Information
Per serving: Calories 210, Fat 7 g (Saturated 1.5 g, Trans 0 g), Cholesterol 45 mg, Sodium 105 mg, Carbohydrate 24 g (Fibre 12 g, Sugars 5 g), Protein 16 g.