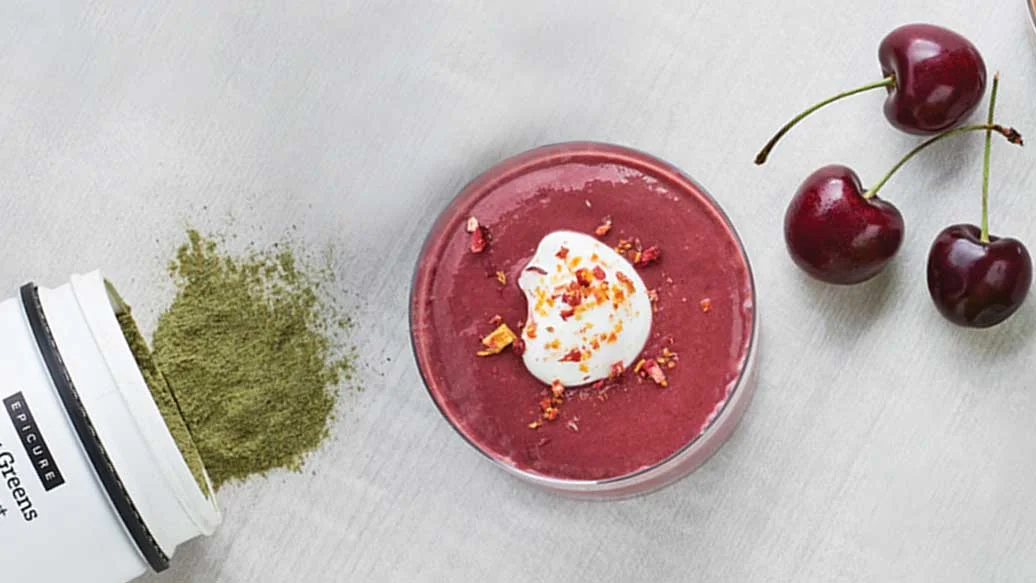 4 min
2 servings
$5.83/serving
The star of this smoothie is the combo of beets and protein powder. Beets provide a vibrant red colour and subtle, earthy flavour. Beets are also loaded with antioxidants and are believed to support cardiovascular health and a healthy inflammatory response. And the protein powder? That delivers cakey fun flavour plus 20 g of plant-based protein. 
Perfectly Balance Your Plate
Serve with 1 slice whole-grain bread and 2 tsp nut butter.
Ingredients
2 cups cubed, cooked beets
1 1⁄2 cups frozen raspberries or cherries
1 frozen banana, sliced thickly
1 cup 2% plain Greek yogurt or dairy-free yogurt alternative
1 cup cold water
Preparation
In a blender, combine beets, raspberries, banana, yogurt, water, and protein blend until smooth, about 30 sec.
Pour into chilled glasses and enjoy!
Nutritional Information
Per serving: Calories 300, Fat 4.5 g (Saturated 2 g, Trans 0 g), Cholesterol 10 mg, Sodium 290 mg, Carbohydrate 48 g (Fibre 14 g, Sugars 27 g), Protein 24 g.
Tips
Look for cooked, chopped beets in the refrigerated section of the veggie aisle in most grocery stores. Alternatively, try steaming raw at home in the Multipurpose Steamer or simply swap for canned cooked beets.