Provencal-style Bruschetta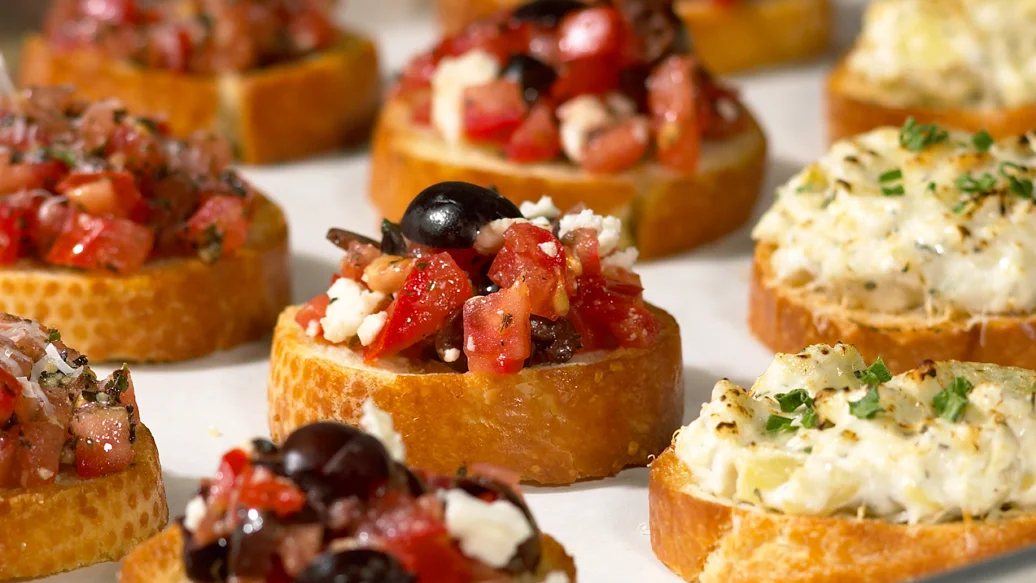 10 min
12 pieces
$0.25/serving
Ingredients
12 slices French baguette
1 cup diced tomatoes
1 tbsp Herbes Provencales
1 tbsp olive oil
Sea Salt, to taste
Black Pepper, to taste
Parmesan cheese, grated or shaved, to taste
chives, for garnish
Preparation
Preheat oven to broil. Lay bread slices on Sheet Pan with parchment paper and, using a spray pump, lightly spray with oil. Broil for 2 minutes each side, or until golden.
Combine next 5 ingredients.
Spoon 1 tbsp onto baguette slices and top with Parmesan.
Sprinkle with chives and serve immediately.
Nutritional Information
Per serving (1 slice): Calories 110, Fat 3.5 g (Saturated 0.5 g, Trans 0 g), Cholesterol 0 mg, Sodium 220 mg, Carbohydrate 17 g (Fibre 1 g, Sugars 0 g), Protein 3 g.