Protein-Packed Banana Bread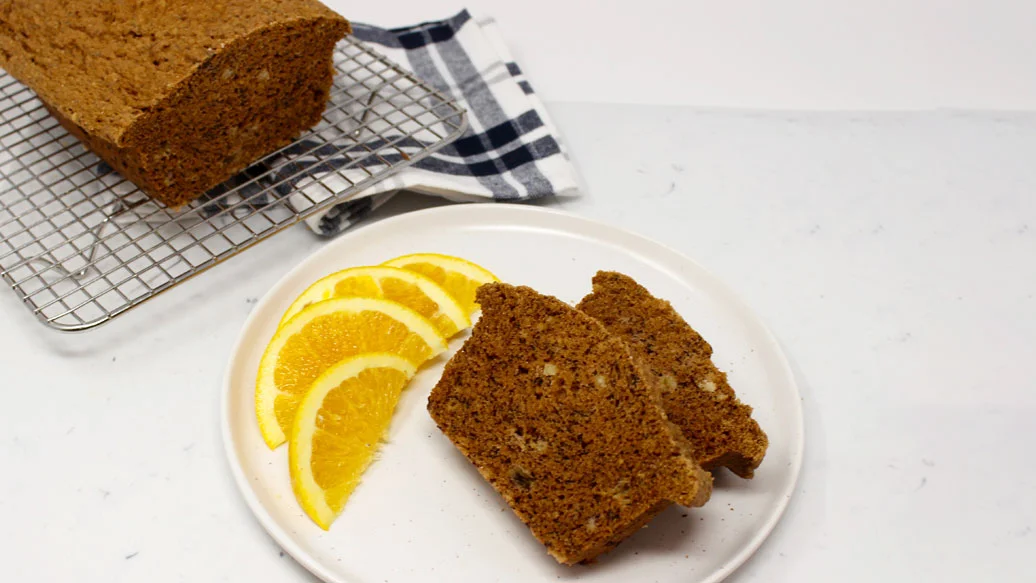 18–20 min
4 servings
$1.21/serving
Ingredients
2 ripe bananas
2 cups almond flour or finely ground almonds
1⁄4 cup sugar
1 tsp baking soda
1⁄8 tsp salt
2 eggs
1 tsp pure vanilla extract
Preparation
In a large mixing bowl, mash bananas until pudding-like consistency.
Add all remaining ingredients to bowl and mix until well combined.
Place batter in Rectangular Steamer and microwave, with lid off, 8–10 min, or until a toothpick pulls clean when tested. Enjoy!
Nutritional Information
Per serving: Calories 430, Fat 27 g (Saturated 3 g, Trans 0 g), Cholesterol 0 mg, Sodium 430 mg, Carbohydrate 33 g (Fibre 8 g, Sugars 19 g), Protein 18 g.
Tips
Reheat leftover slices for 20–30 seconds prior to serving.