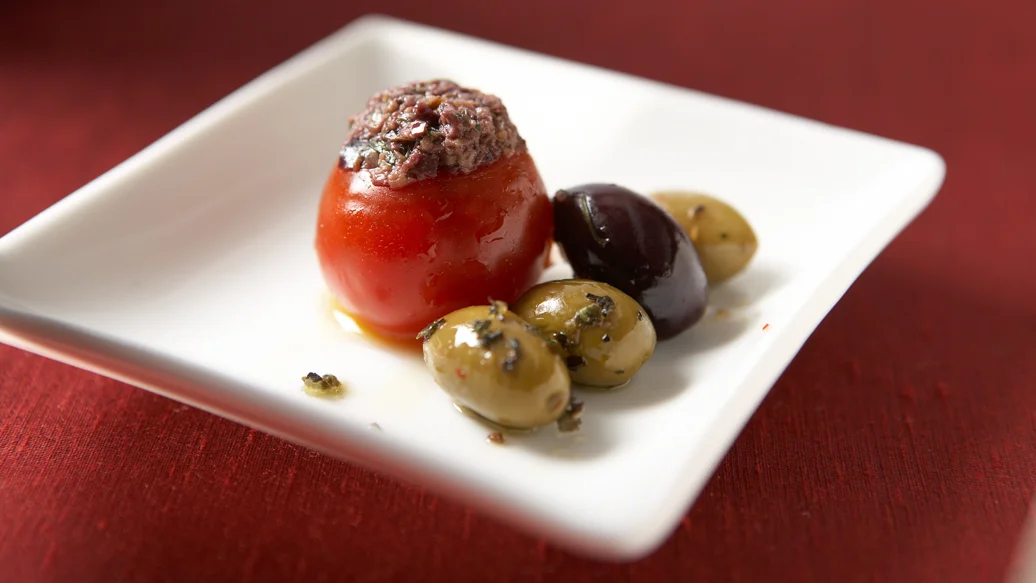 Tapenade is a classic olive paste from the South of France.
Ingredients
2 cups pitted olives, brined or oil cured
1⁄4 - 1⁄3 cup olive oil
1 1⁄2 tbsp Tapenade Herbs
1 tbsp capers, optional
2 anchovy filets, optional
Preparation
Blend all ingredients in a food processor until a coarse paste results. If desired, add capers and anchovy filets when blending.
May be stored in refrigerator for up to one month. Serve at room temperature.
Nutritional Information
Per serving (2 tbsp): Calories 50, Fat 5 g (Saturated 0.5 g, Trans 0 g), Cholesterol 0 mg, Sodium 160 mg, Carbohydrate 1 g (Fibre 1 g, Sugars 0 g), Protein 0.2 g.
Tips
Just a few ideas:
• A pizza topping. 
• A spread for crackers. 
• A quick sauce for pasta. 
• A condiment for fish and grilled chicken. 
• Add to bread dough for a delicious olive bread. 
• For cocktail bites, spoon into hollowed cherry tomatoes.