Lemon Dilly Picnic Chicken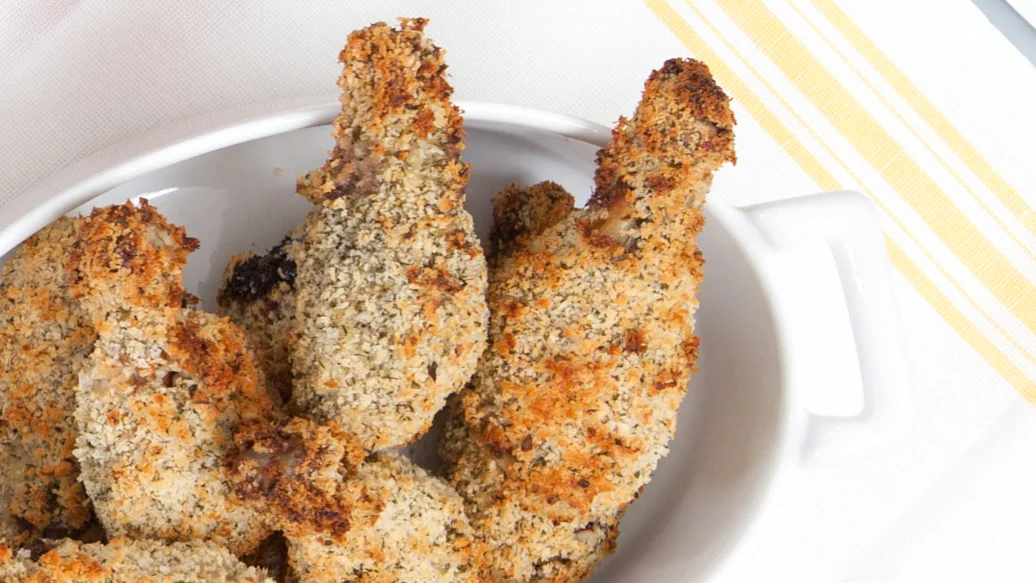 55 min
8 servings
$1.10/serving
Ingredients
2 cups panko or fine dry breadcrumbs
Sea Salt, to taste
Black Pepper, to taste
15 chicken pieces, such as drumsticks and bone-in thighs, skinless
Preparation
Preheat oven to 400° F (200° C). Spoon prepared Lemon Dilly Dip into a bowl.
In a plastic bag, mix panko with Lemon Dilly Dip Mix, Sea Salt and Pepper.
Working with one piece of chicken at a time, coat with dip, then add to bag. Shake to evenly coat. Place on a rack on a parchment-lined Sheet Pan. Repeat with remaining chicken.
Roast in oven until coating is golden and crispy and chicken is cooked through, about 40–50 minutes. Great warm, or refrigerate and serve cold as "classic" picnic chicken the next day.
Nutritional Information
Per serving: Calories 300, Fat 12 g (Saturated 3 g, Trans 0.2 g), Cholesterol 105 mg, Sodium 360 mg, Carbohydrate 17 g (Fibre 1 g, Sugars 2 g), Protein 29 g.