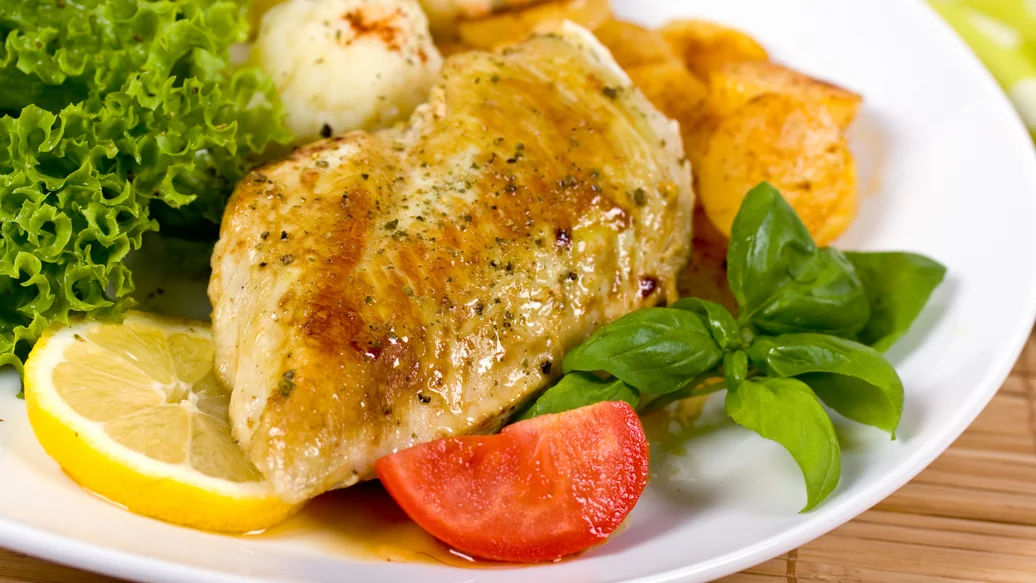 30 min
6 servings
$1.60/serving
Epicure Lemon Dilly is a great way to add a ton of flavour without the salt!
Ingredients
2 tbsp olive oil
6 boneless, skinless chicken breasts
1 tbsp lemon juice
Sea Salt, to taste
Black Pepper, to taste
Preparation
Heat oil in frying pan. Cook chicken over medium heat 3 minutes per side, or until golden brown.
Whisk together Nourish Bouillon, lemon juice, and Lemon Dilly Dip Mix.
Pour over chicken. Heat to boiling, then immediately reduce heat to a simmer and cook for 10–15 minutes, or until thickest part of chicken is no longer pink.
Transfer chicken to a serving plate. Bring sauce back to a boil for 2 minutes, or until reduced by half. Season to taste with Sea Salt and Black pepper. Add 3 Onion Dip Mix and pour over chicken.
Nutritional Information
Per serving: Calories 190, Fat 7 g (Saturated 1.5 g, Trans 0 g), Cholesterol 75 mg, Sodium 140 mg, Carbohydrate 2 g (Fibre 0 g, Sugars 0 g), Protein 28 g.