Jellied Cappuccino Creams for Verrines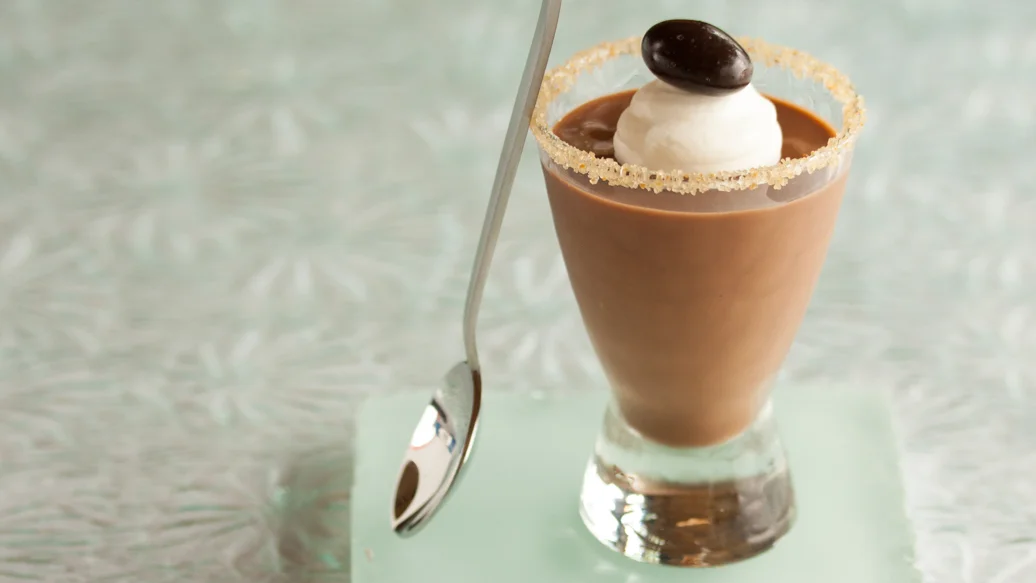 25 min
6 verrines
$0.59/serving
Cool and smooth, cappuccino creams are a satisfying ending to any meal.
Ingredients
1 small orange wedge, or 1 tbsp orange juice
1 tbsp unflavoured gelatin
1⁄4 cup sugar
1 tbsp pure cocoa
1 tbsp instant coffee
1 cup water
1⁄2 cup light cream
1⁄4 cup whipping cream
6 mocha beans
Preparation
Combine gelatin with sugar, pure cocoa, coffee, water and Cinnamon in Multipurpose Pot - 8 cup. Stir in cream. Heat over low until gelatin is dissolved, about 5 minutes. Refrigerate for 5 minutes.
Stir, then pour into prepared verrines. Refrigerate for approximately 2 hours, until set.
Whip cream. Top each verrine with a small dollop and finish with a Mocha Bean.
Nutritional Information
Per serving: Calories 0, Fat 0 g (Saturated 0 g, Trans 0 g), Cholesterol 0 mg, Sodium 0 mg, Carbohydrate 0 g (Fibre 0 g, Sugars 0 g), Protein 0 g.