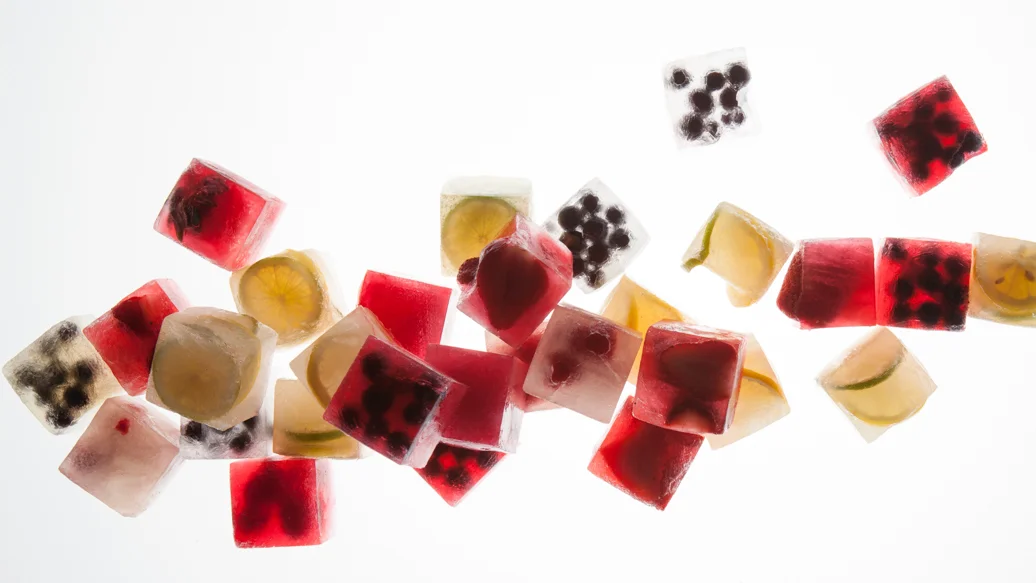 10 min + freeze time
1 1/2 cups
$0.20/serving
Infuse flavour and customize large, slow-melting ice cubes with ease. Great for elevating water to stay hydrated, and for cocktails too!
Ingredients
1 1⁄2 cups boiled water
1 - 2 tbsp Epicure Tea, your choice
1⁄2 cup mixed berries or sliced citrus fruit
Preparation
Pour freshly boiled water over Epicure Tea. Steep for 5 minutes, strain, and cool.
Divide your chosen fruit between the 6 cubes of Epicure Iceberg Mold.
Gently pour prepared Tea evenly into each individual mold. Freeze for at least 4 hours.
Nutritional Information
Per serving (1 ice cube): Calories 5, Fat 0 g (Saturated 0 g, Trans 0 g), Cholesterol 0 mg, Sodium 2 mg, Carbohydrate 2 g (Fibre 0 g, Sugars 1 g), Protein 0.1 g.