Herbed Lentil-Cabbage Soup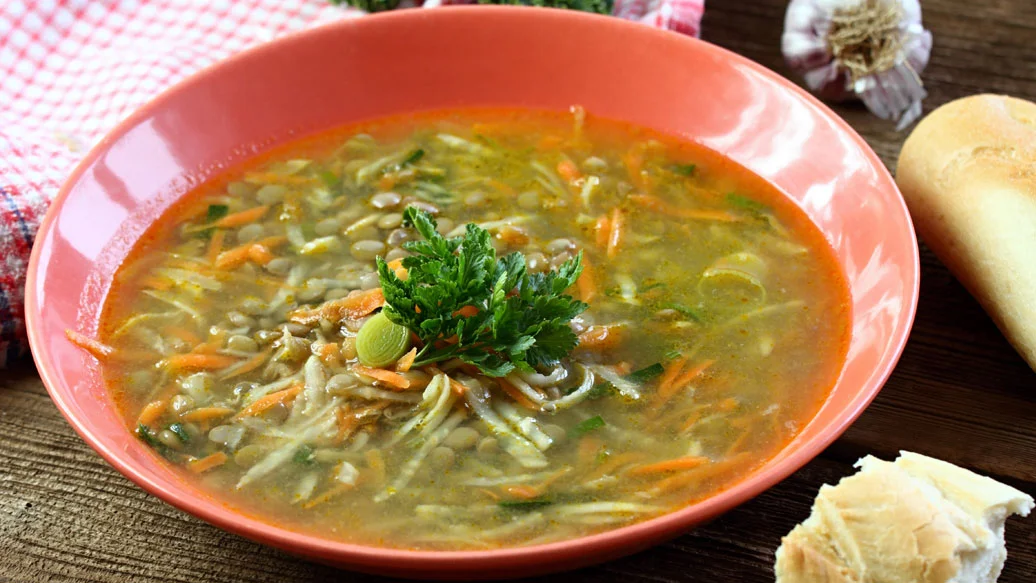 15 min
4 servings
$1.15/serving
Good and healthful! Cabbage is an excellent source of potassium, vitamin K and fiber. Lentils are an excellent source of lean protein, fiber and vitamin B.
Ingredients
2 tsp vegetable oil
1 large onion
1 1⁄2 cups shredded Savoy cabbage or other green cabbage
1 can (10 oz /284 ml) lentils, rinsed
1 tbsp Fines Herbes
Sea Salt, to taste
Black Pepper, to taste
Preparation
Heat a Multipurpose Pot over medium heat. Add oil and sauté onion for approximately 3 minutes, or until soft.
Add broth and bring to a simmer. Reduce heat to medium-low; add cabbage and lentils. Stir and gently simmer for approximately 8 minutes, or until cabbage is tender-crisp.
Sprinkle with Fines Herbes and add Salt and Pepper. Stir well and serve.
Nutritional Information
Per serving: Calories 170, Fat 4.5 g (Saturated 1 g, Trans 0 g), Cholesterol 0 mg, Sodium 1390 mg, Carbohydrate 17 g (Fibre 7 g, Sugars 5 g), Protein 14 g.