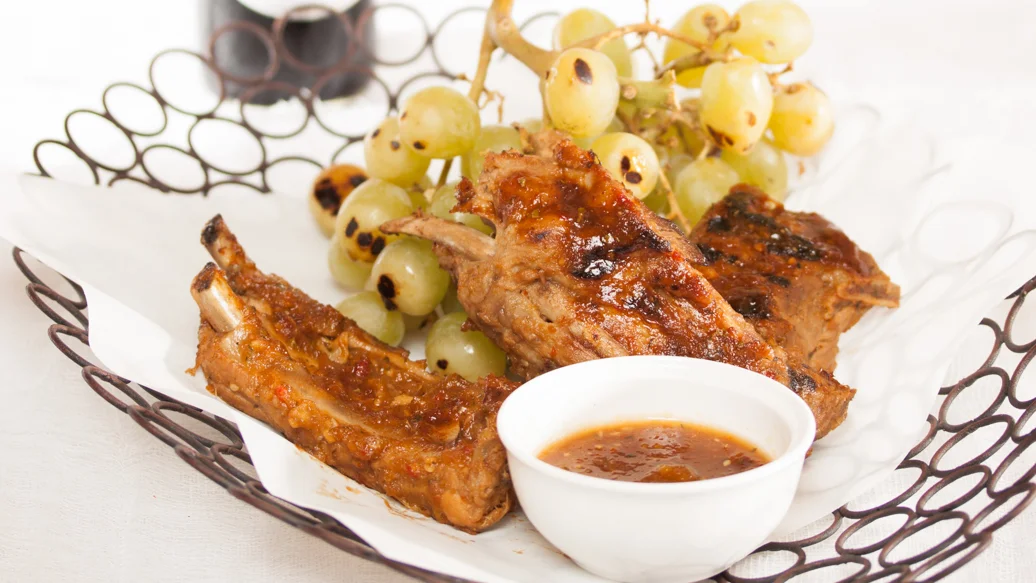 10 min
2 cups
$0.14/serving
This fusion-inspired marinade works best as a flavour enhancer. Also great as a finishing sauce, or basted over grilled meat or fish during the last few minutes of grilling.
Ingredients
1 can (8 oz/277 ml) crushed pineapple
1⁄3 cup low-sodium soy sauce
1⁄4 cup honey
1⁄4 cup balsamic vinegar
Preparation
Blend all ingredients in a food processor or blender.
Use the same day or refrigerate up to 5 days.
Nutritional Information
Per serving: Calories 20, Fat 0.1 g (Saturated 0 g, Trans 0 g), Cholesterol 0 mg, Sodium 100 mg, Carbohydrate 4 g (Fibre 0 g, Sugars 4 g), Protein 0.3 g.
Tips
Recipe Tip: Marinade chicken, ribs, pork tenderloin, fish, tofu, or mushrooms. Use half of the recipe to marinate food before grilling, then toss or brush the remaining marinade over cooked food fresh off the grill for a luscious glaze!