Get Up & Glow Smoothie Bowl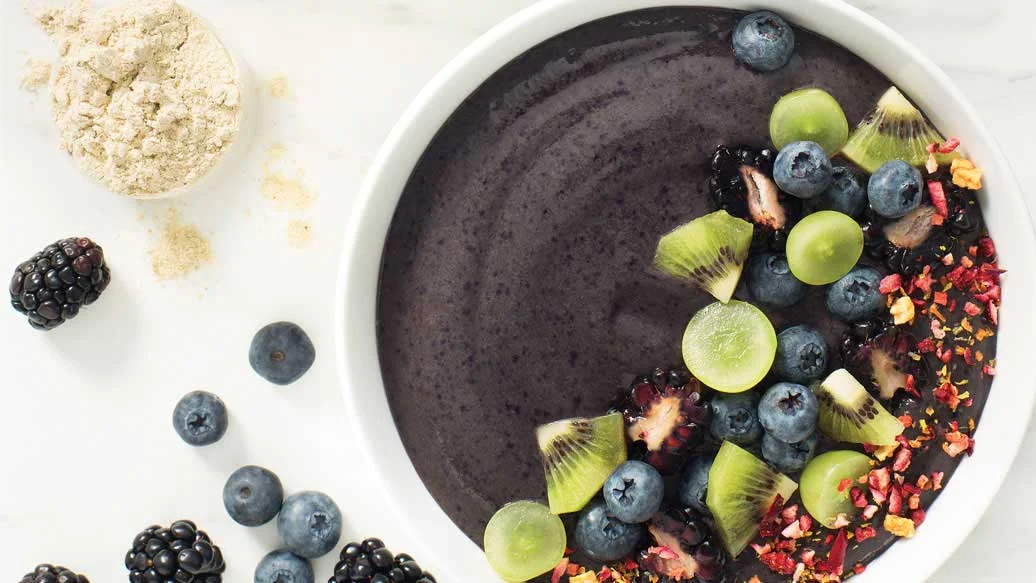 5 min
1 serving
$4.75/serving
Perfectly Balance Your Plate
Serve with 2 tbsp raw, unsalted almonds. 
Ingredients
1 cup frozen blueberries
1⁄2 cup milk or milk alternative
1⁄4 ripe avocado
1⁄4 frozen banana, chopped
Toppings (optional): blueberries, black berries, halved green grapes, sliced kiwi, sliced bananas
Preparation
In a blender, combine blueberries, milk, avocado, banana, smoothie booster, and protein blend until smooth.
Turn into a bowl; garnish with toppings, if desired. 
Nutritional Information
Per serving: Calories 370, Fat 13 g (Saturated 3 g, Trans 0.1 g), Cholesterol 10 mg, Sodium 360 mg, Carbohydrate 44 g (Fibre 11 g, Sugars 26 g), Protein 26 g.
Tips
Use fresh or frozen blueberries.