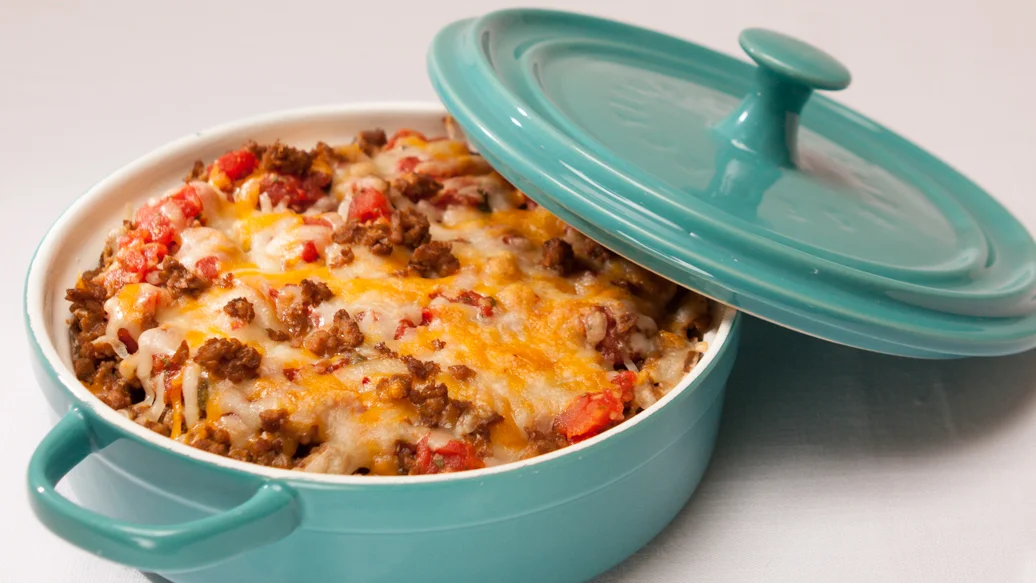 30 min
24 servings
$0.74/serving
Perfect for a big crowd, the big game, or for hungry teens. Prep ahead and refrigerate until ready to bake or make ahead and freeze. Flavour in every bite!
Ingredients
1 lb (450 g) lean ground beef
1 pkg (8 oz/250 g) light cream cheese
2 cups light sour cream
2 cups grated low-fat cheddar or marble cheese
Preparation
Preheat oven to 350° F (175° C).
Cook beef until lightly browned in frying pan. Drain excess fat and stir in Guacamole Dip Mix and 1⁄2 cup salsa. Set aside.
Soften cream cheese in microwave on high for 15–30 seconds. Stir in sour cream and CCB Dip Mix. Spread in bottom of 2 bakers.
Top with beef mixture. Spread remaining salsa thinly overtop and sprinkle with cheese.
Bake 15 minutes, or until bubbling. Serve hot.
Nutritional Information
Per serving: Calories 100, Fat 5 g (Saturated 3 g, Trans 0.1 g), Cholesterol 25 mg, Sodium 210 mg, Carbohydrate 4 g (Fibre 1 g, Sugars 1 g), Protein 8 g.
Tips
Substitute lean ground beef with ground turkey, chicken or soy. Simply cover and refrigerate until ready to bake. 
Serve with tortilla chips for scooping and a side salad with prepared Epicure Dressing.