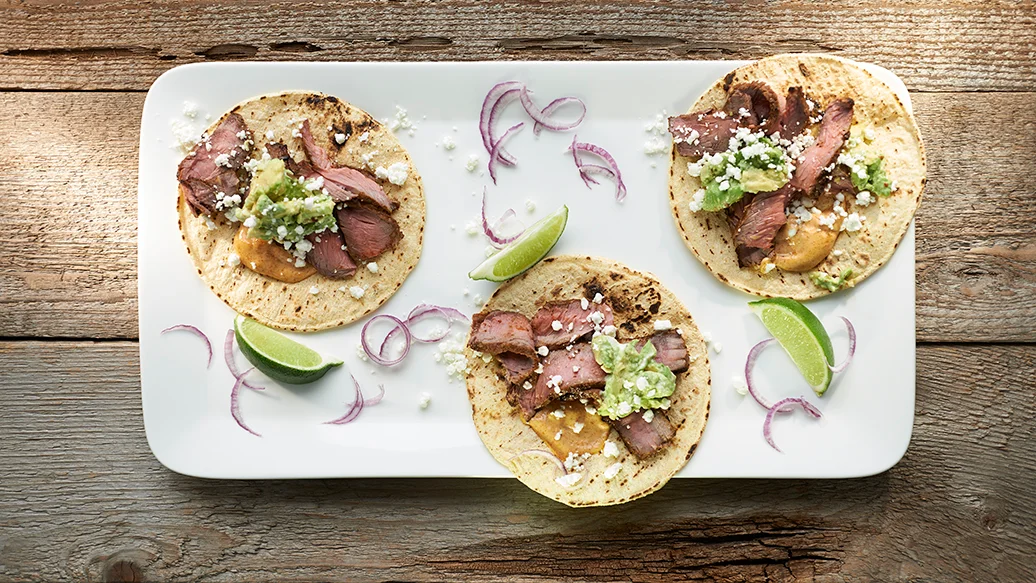 32 min
10 tortillas
$0.17/serving
Ingredients
1 1⁄2 cups masa harina
1⁄4 tsp Sea Salt
1 cup warm water
Preparation
Stir ingredients together and mix for 2 minutes. Cover and let rest for 15 minutes.
Divide dough into 10 walnut-sized balls.
Place an 8" x 8" square of parchment paper on the press. Place one ball in centre of parchment with another piece to cover. Press down with handle. Repeat with remaining dough balls.
Heat frying pan over medium-high heat. Fry each tortilla 1 minute per side, or bake for 5–7 minutes in a 350° F (175° C) oven on a sheet pan.
Stack and wrap in a cloth to keep warm before serving.
Nutritional Information
Per serving (1 tortilla): Calories 60, Fat 0.5 g (Saturated 0 g, Trans 0 g), Cholesterol 0 mg, Sodium 60 mg, Carbohydrate 13 g (Fibre 1 g, Sugars 0 g), Protein 2 g.
Tips
Make ahead and freeze prepared tortillas. Thaw, warm in the oven, and serve. Quickly reheat leftovers in the microwave.