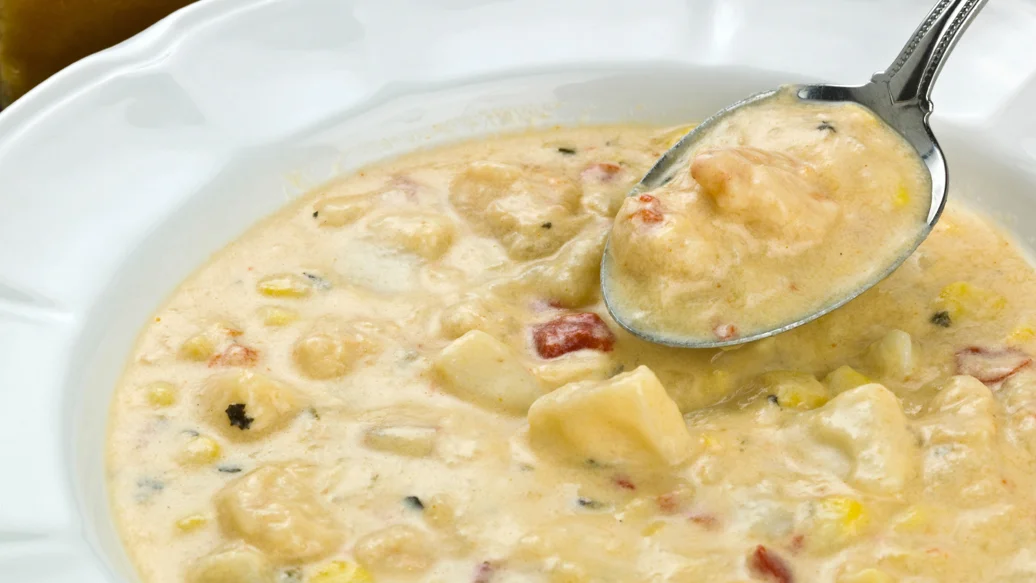 20 min
4 cups
$1.45/serving
Ingredients
1⁄4 cup butter
1 small onion, chopped
1⁄2 red bell pepper, chopped
1⁄4 cup all-purpose flour
1 cup non-fat evaporated canned milk
2 cups fresh, frozen or canned corn
Preparation
Melt butter in Multipurpose Pot over medium heat.
Add onion, red pepper and Chipotle. Cook for 5 minutes, or until onions are softened.
Sprinkle in flour and stir for 1–2 minutes.
Slowly add Bouillon and milk. Simmer, whisking until smooth.
Stir in corn and Dip Mix (or chives). Season with Sea Salt, if you like, and serve hot.
Nutritional Information
Per serving (1 cup): Calories 270, Fat 12 g (Saturated 7 g, Trans 0 g), Cholesterol 30 mg, Sodium 240 mg, Carbohydrate 33 g (Fibre 4 g, Sugars 13 g), Protein 8 g.