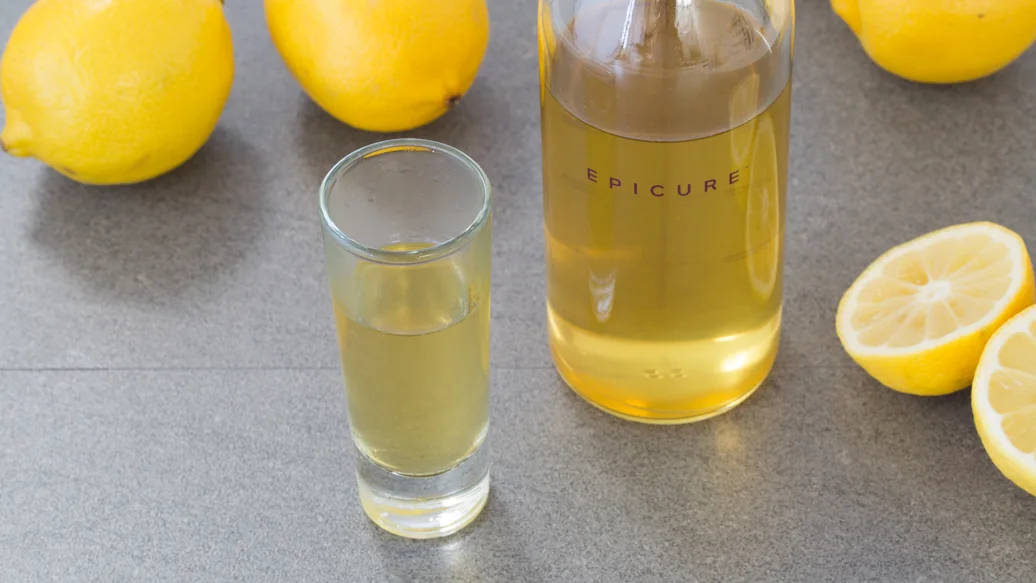 5 min
3 2/3 cups
$1.00/serving
Makes a great addition to grown-up lemonade, sparkling wine, or cocktails.
Ingredients
5 organic lemons, washed
1 bottle (11 oz/325 ml) vodka
1 1⁄2 cups water
1 cup sugar
2 tbsp Sencha & Jasmine Green Tea
Preparation
With a y-peeler, peel the rind off lemons, taking as little pith as possible.
Place lemon rind and vodka in a sealable glass container. Steep for 1 week at room temperature.
Combine water, sugar, and tea in a Multipurpose Pot and heat until sugar dissolves. Let completely cool.
Pour over lemon peel mixture and let sit overnight.
Strain well through a mesh strainer or coffee filter to remove the lemon peels and tea leaves.
Transfer limoncello to Cruet and store in the fridge or freezer.
Nutritional Information
Per serving (2 tbsp): Calories 50, Fat 0 g (Saturated 0 g, Trans 0 g), Cholesterol 0 mg, Sodium 0 mg, Carbohydrate 8 g (Fibre 1 g, Sugars 5 g), Protein 0 g.