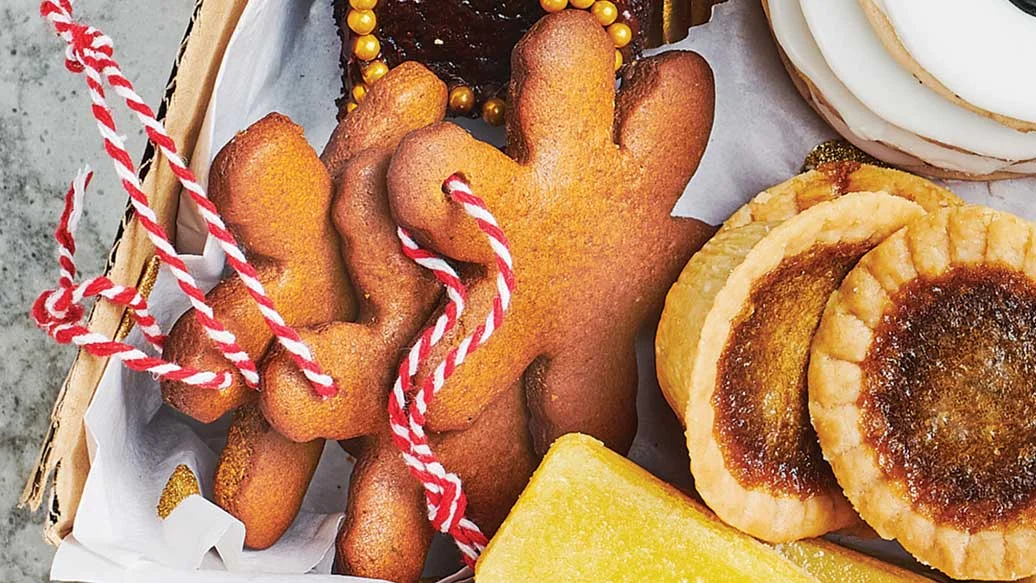 2 hrs (includes 30 min chill time)
30 cookies
$0.17/serving
A cookie with crispy & crunchy edges, perfect to dunk in milk!
Ingredients
3⁄4 cup unsalted butter, softened
3⁄4 cup packed brown sugar
1 egg
1⁄2 cup fancy molasses
3 cups all-purpose flour
1⁄2 tsp baking soda
1⁄2 tsp salt
Preparation
Using a stand mixer (with paddle attachment) or hand mixer, on medium speed, beat butter with sugar, about 2 min. Beat in egg, then molasses.  
In a separate bowl, whisk together flour, Cinnamon or Apple Pie Spice, baking soda, and salt.  Gradually add to creamed mixture and mix until well combined.  
Form dough into a ball. Divide in two. Using a floured rolling pin, roll out to 1⁄4" thick on two floured Sheet Pan Liners. Place on Sheet Pans. Cover with plastic wrap and refrigerate 30 min, until firm. If making ahead, do not roll out and cover in plastic wrap; refrigerate up to 1 week or freeze up to 2 months.  
Preheat oven to 350° F.  
Remove one rolled out dough from liner; place on lightly floured surface. Cut into shapes using cookie cutters. Reroll scraps of dough and continue to cut until it's used up. Place on Sheet Pan lined with Sheet Pan Liner. Don't overcrowd.  
Bake, one sheet at a time, until firm, 16–18 min. Rest in pan 5 min, then transfer to Cooling Racks. Repeat with remaining dough. Cookies will keep well in an air-tight container, at room temperature, up to 5 days. Or freeze up to 2 months. 
Nutritional Information
Per serving: Calories 130, Fat 5 g (Saturated 3 g, Trans 0.1 g), Cholesterol 20 mg, Sodium 65 mg, Carbohydrate 19 g (Fibre 0 g, Sugars 9 g), Protein 2 g.
Tips
To make a cookie ornament, using a straw, poke out a small hole in each cookie before baking. After baking, thread hole with a pretty ribbon or string.
For really snappy cookies, roll dough between 1⁄8" – 1⁄4" thick. Start checking for doneness after 12 min. They should be firm out of the oven but will continue to crisp up while cooling.