Chocolate Coconut Cookies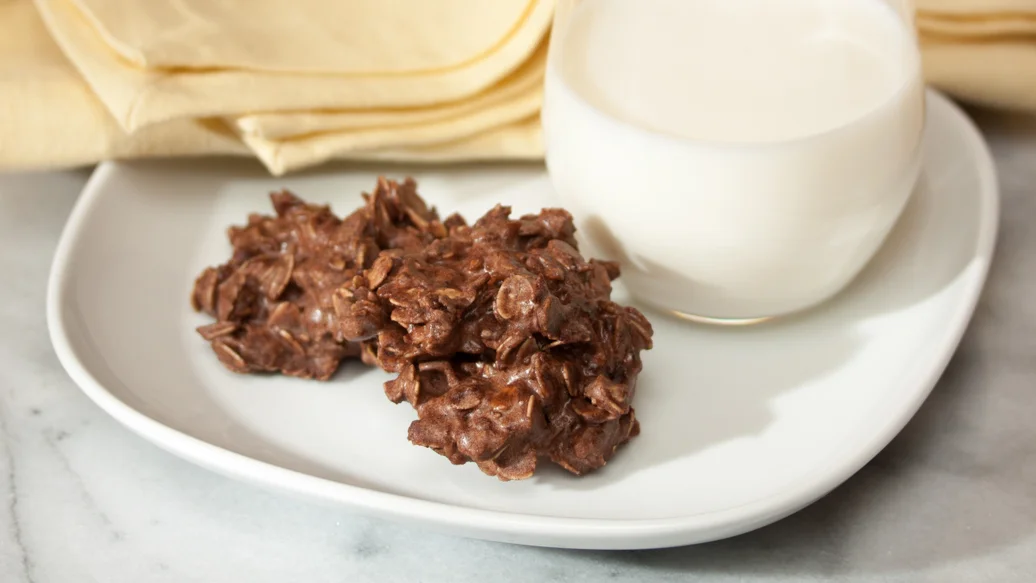 20 min
36 cookies
$0.23/serving
Call them 'haystacks', 'spiders' or just plain good, these cookies are quick and easy to make. 
Ingredients
3 cups rolled oats
1⁄2 cup long-shredded unsweetened coconut
1⁄2 cup cocoa powder
2 cups sugar
1⁄2 cup butter
1⁄2 cup milk
1 tsp vanilla extract
Preparation
Mix oats, coconut, and cocoa powder together in a large mixing bowl. 
Combine sugar, butter and milk in  Multipurpose Pot - 8 cup over medium-high heat. Boil for 5 min without stirring. 
Remove from heat and quickly stir in vanilla extract. Pour over rolled oat mixture and stir quickly. 
Quickly drop by spoonful onto Sheet Pan lined with Sheet Pan Liner (they will firm up quickly). Cool to room temperature. May be stored in an airtight container for up to 1 week. 
Nutritional Information
Per serving (1 cookie): Calories 90, Fat 4 g (Saturated 2.5 g, Trans 0 g), Cholesterol 5 mg, Sodium 20 mg, Carbohydrate 14 g (Fibre 1 g, Sugars 9 g), Protein 9 g.