Chocolate Buttermilk Cake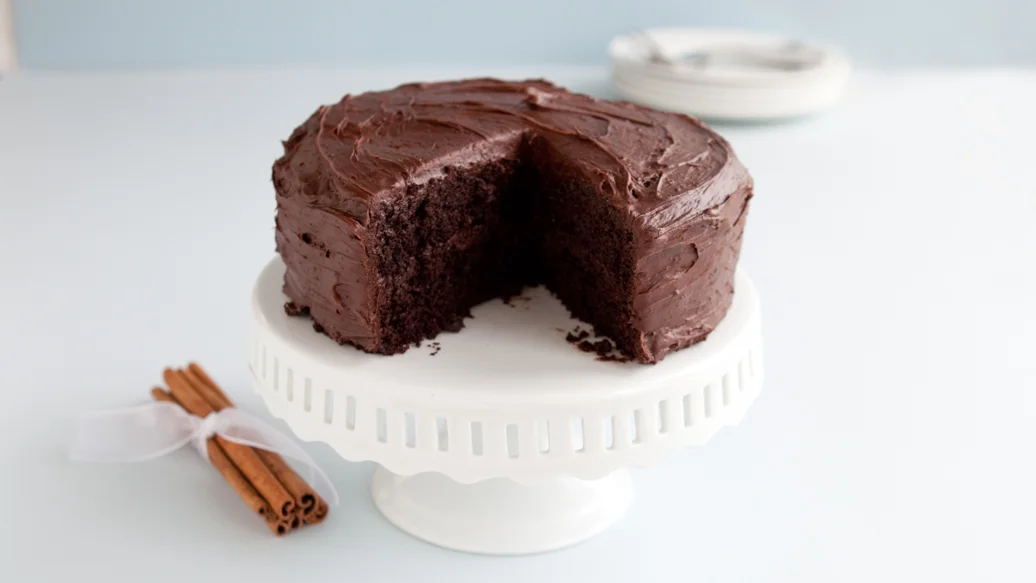 55 min
12 servings
$0.75/serving
Great for entertaining or a girls' night in – who doesn't love chocolate cake?
Ingredients
2 1⁄2 cups all-purpose flour
2 tsp baking soda
1 tsp salt
1 cup vegetable oil
1 cup buttermilk
1 cup cocoa powder
2 1⁄4 cups sugar
3 eggs
1 tsp vanilla
1 cup boiling water
Preparation
Preheat oven to 350° F (175° C).
In a bowl, use a fork to stir flour with baking soda, Cinnamon, if desired, and salt. In another large bowl, whisk oil with buttermilk, cocoa, sugar, eggs and vanilla.
Pour buttermilk mixture over flour, then pour in boiling water. Stir just until mixed (batter will be runny). Do not overbeat, or cake will be tough.
Divide mixture between two 9" pans lined with parchment paper. Bake for about 35 minutes, until toothpicks inserted in the centre of cakes come out clean.
Let cool in pans. Run a knife along the inside edge of pans and turn cakes out onto cooling rack. Cool completely.
Nutritional Information
Per serving: Calories 320, Fat 22 g (Saturated 2.5 g, Trans 0 g), Cholesterol 55 mg, Sodium 360 mg, Carbohydrate 24 g (Fibre 2 g, Sugars 1 g), Protein 6 g.