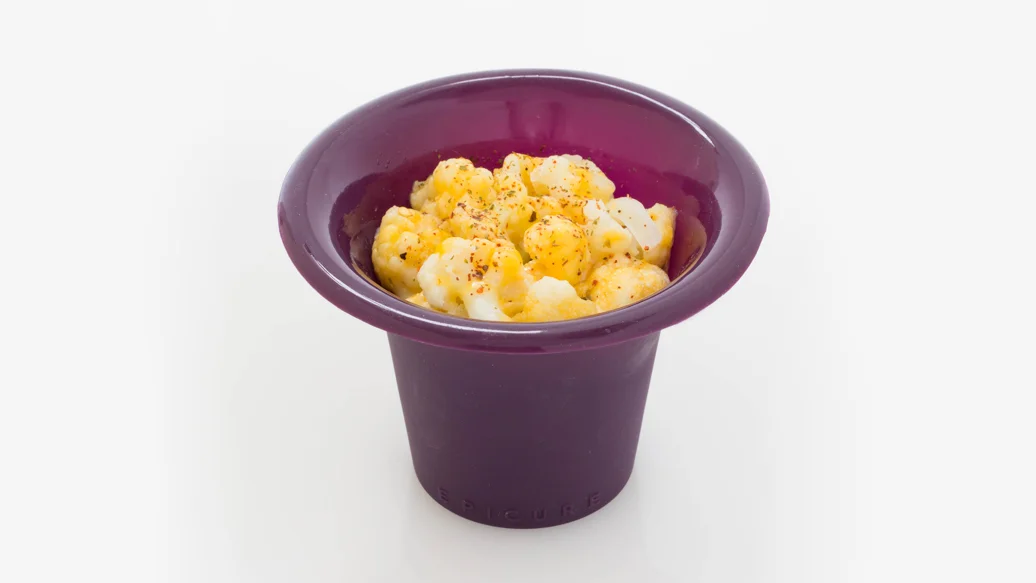 6 - 8 min
1 serving
$2.63/serving
A classic cheesy cauliflower side dish ready in only 7 minutes. Simply prep, cook, and enjoy!
Ingredients
1 1⁄2 cups cauliflower florets
2 tbsp grated low-fat cheddar cheese
Preparation
Place cauliflower florets in a microwave safe mug or mold. Sprinkle with 3 Onion Dip Mix.
Cover lightly with plastic wrap or alternative and microwave for 4–6 minutes until soft.
Top with cheese and sprinkle with Chipotle Aioli Mix. Microwave for 1 minute, uncovered, or until cheese is melted.
Nutritional Information
Per serving: Calories 90, Fat 2 g (Saturated 1 g, Trans 0 g), Cholesterol 5 mg, Sodium 140 mg, Carbohydrate 13 g (Fibre 5 g, Sugars 4 g), Protein 8 g.