Brining: Canadian Maple Brined Turkey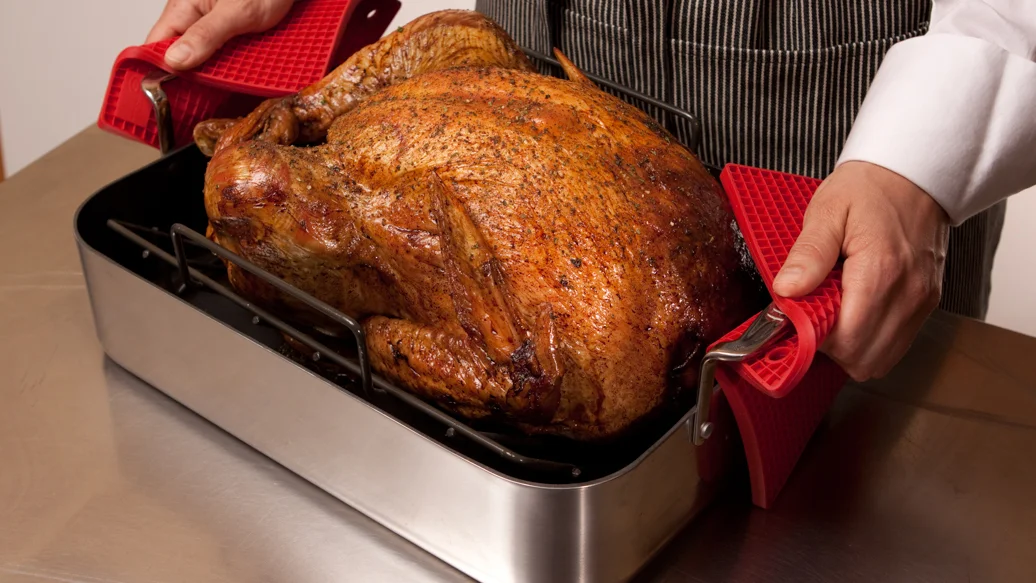 5 hours
14–16 lb (6.3 – 7.2 kg) turkey
$1.80/serving
Add a new turkey tradition to your holiday!
Ingredients
1 cup Kosher salt
1 cup brown sugar
16 cups water
2 tbsp Mulling Spices
2 tbsp maple syrup
2 whole apples
16 cups ice water
Preparation
Combine first 6 ingredients in Multipurpose Pot and simmer over medium-high heat. Stir occasionally until salt and sugar have dissolved.
Bring to a boil. Remove from heat and cool to room temperature. Refrigerate until ready to use.
When ready to brine turkey, stir ice water into prepared brine.
Brine for 1 hour per lb or for 24 hours. Remove turkey from brine, then discard brine. Rinse turkey and roast.
Nutritional Information
Per serving: Calories 0, Fat 0 g (Saturated 0 g, Trans 0 g), Cholesterol 0 mg, Sodium 0 mg, Carbohydrate 0 g (Fibre 0 g, Sugars 0 g), Protein 0 g.