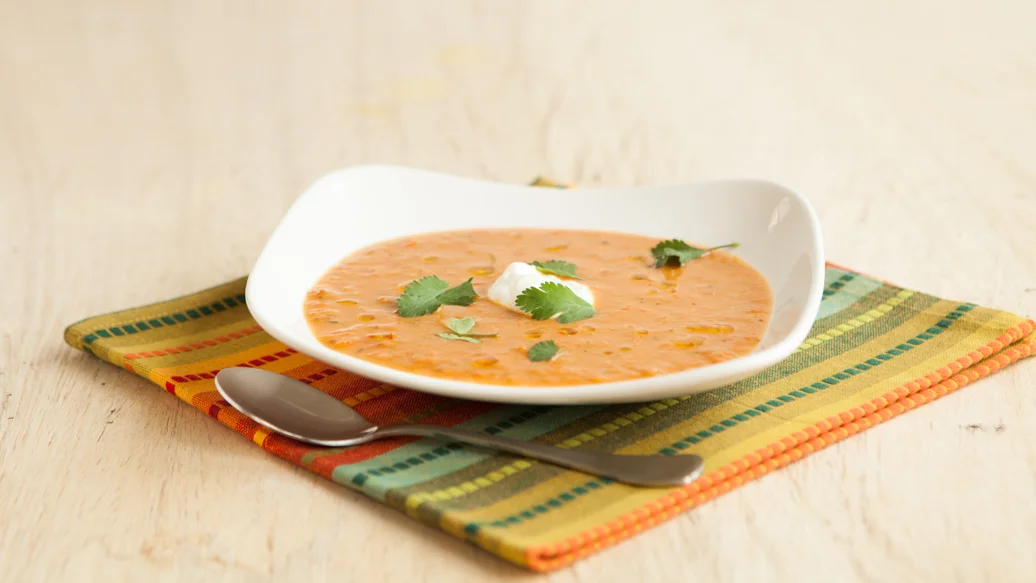 20 min
6 servings
$1.20/serving
Ingredients
2 tsp vegetable oil
1 small red onion, diced
1⁄2 red bell pepper, cored and diced
1 can (19 oz /540 ml) stewed tomatoes, with liquid
2 avocados, peeled, pitted and chopped
2 tbsp lemon juice
Sea Salt, to taste
Black Pepper, to taste
Preparation
Heat Multipurpose Pot - 8 cup to medium. Add vegetable oil and sauté red onion and red bell pepper until aromatic, approximately 2–3 minutes.
Add Broth, tomatoes and Poco Picante Salsa Mix. Stir and simmer for 10 minutes. Add avocados and lemon juice.
Pour small batches of soup into blender and blend until smooth. Return blended soup to pot. Adjust consistency, season with Salt and Pepper and serve.
Nutritional Information
Per serving: Calories 170, Fat 12 g (Saturated 1.5 g, Trans 0 g), Cholesterol 0 mg, Sodium 440 mg, Carbohydrate 17 g (Fibre 7 g, Sugars 2 g), Protein 3 g.
Tips
For extra spice, serve with crushed chilies.
Serve with a grilled cheese sandwich.
Add any of Epicure Dip Mixes or Seasonings to the vegetable oil prior to cooking!