4-Minute Steamer Peanut Butter & Chocolate Popcorn Bars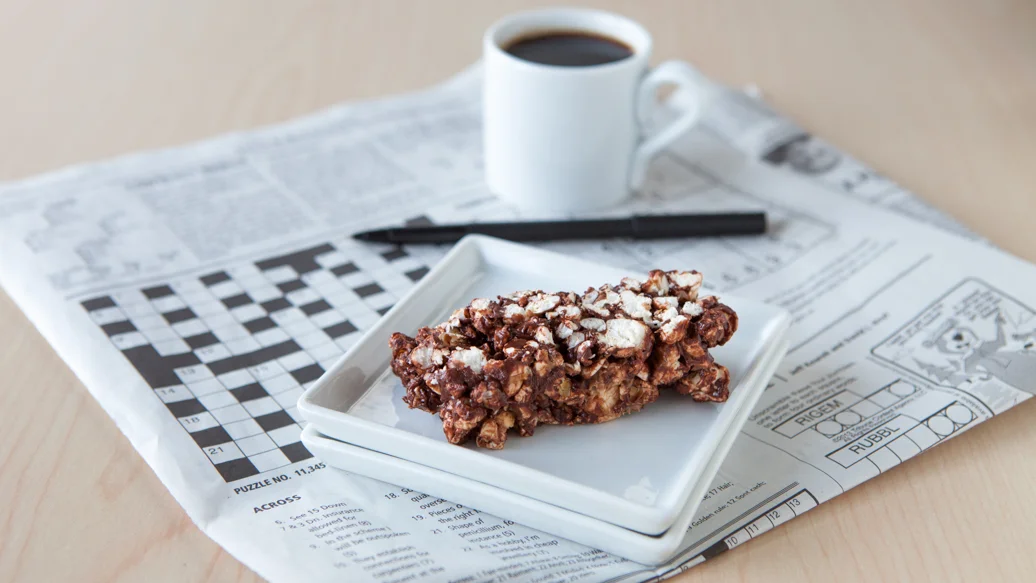 20 min
9 bars
$0.35/serving
Make ahead for great on-the-go bars.
Ingredients
3 tbsp popcorn kernels
1⁄2 - 3⁄4 cup almond, peanut or cashew butter
1 - 2 tbsp cocoa powder
1⁄4 cup honey
Preparation
Place popcorn in a Rectangular Steamer, cover with lid, and microwave on high for 2–3 minutes.
In a bowl, combine nut butter with cocoa powder and honey. Microwave until melted, 30–50 seconds, stirring halfway through.
Turn popcorn into a bowl and drizzle melted nut butter mixture overtop. Scrape into Rectangular Steamer and press to flatten. Cool completely, then flip out and cut into popcorn bars.
Nutritional Information
Per serving (1 bar): Calories 140, Fat 8 g (Saturated 1.5 g, Trans 0 g), Cholesterol 0 mg, Sodium 5 mg, Carbohydrate 16 g (Fibre 2 g, Sugars 9 g), Protein 5 g.