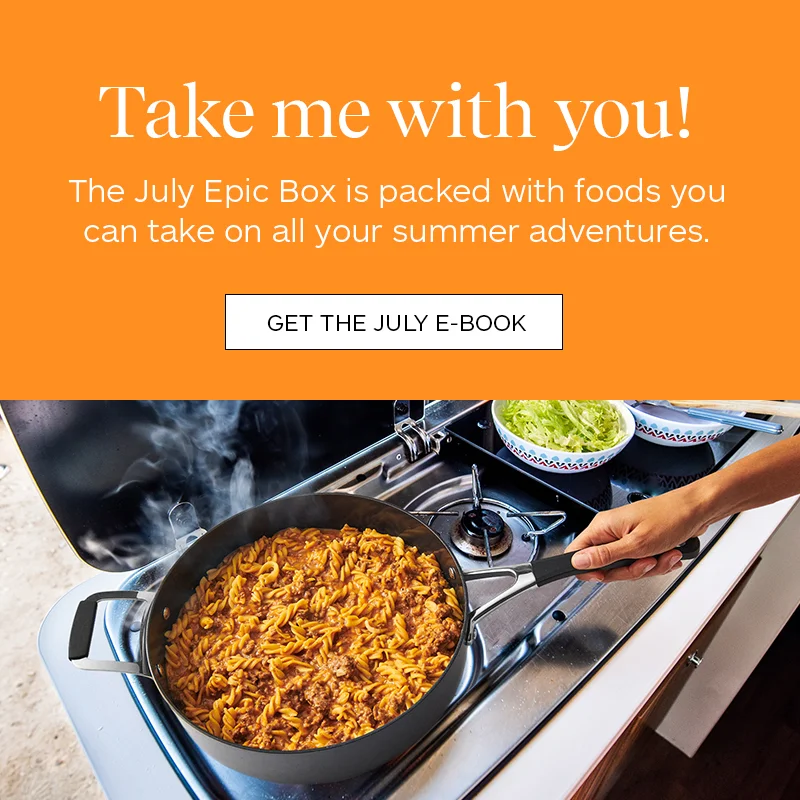 Epic Box
July Exclusive
Epic Box Products

Cheeseburger Pasta Seasoning 
Like a hopped up mac 'n cheese. Pairse with Multipurpose Pot. Kid pleasing fast meal.
Spanish Rice
Easy for camping: Pack rice + 1 can tomato paste. Elevates to glamping. Makes a big batch )12-½ cup servings) so it's great for a crowd or leftovers.
Bearnaise Sauce Mix 
Great over scrambled eggs or even grilled burgers, hot dogs or with foil-wrapped fire-roasted/fire pit potatoes.
TRY IT. LOVE IT. BUY IT.

Every box you receive gives back to families in need. 
7 meals for you. 7 meals donated through our partnerships with Food Banks Canada and Feeding America.