White Bean and Roasted Garlic Dip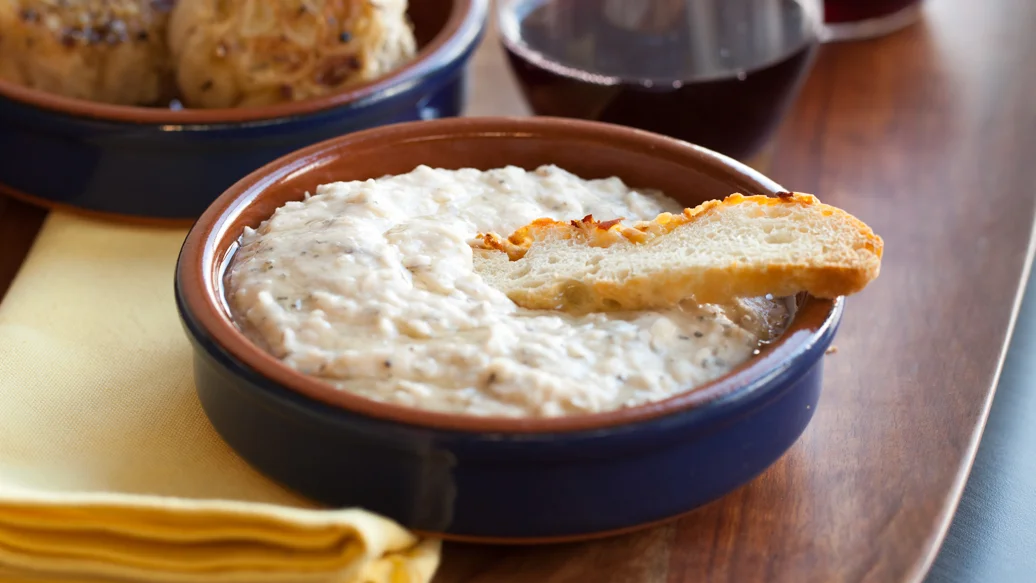 10 min
2 cups
$0.20/serving
This smooth and creamy dip is loaded with flavour – perfect for dipping or topping crostinis.
Ingredients
1⁄4 cup warm water
3 tbsp olive oil, plus extra for garnish, if desired
1 can (14 oz /398 ml) white beans, drained and rinsed
1 tbsp lemon juice
Sea Salt, to taste
Black Pepper, to taste
Preparation
Combine Roasted Garlic Aioli Mix, water and oil in a measuring cup. Let stand for 5 minutes.
In a food processor, combine next 3 ingredients, including oil mixture, and blend until smooth. Season to taste with Sea Salt and Black Pepper.
Spoon into a serving dish and drizzle with additional olive oil, if desired.
Nutritional Information
Per serving (2 tbsp): Calories 50, Fat 2.5 g (Saturated 0.4 g, Trans 0 g), Cholesterol 0 mg, Sodium 2 mg, Carbohydrate 5 g (Fibre 1 g, Sugars 0 g), Protein 2 g.
Tips
This is a great dish to take to a potluck: spoon into a short, wide-mouth canning jar, drizzle with olive oil and garnish with a couple of olives. Simply unscrew the cap and serve.
Serve with crackers, vegetables or bread sticks.