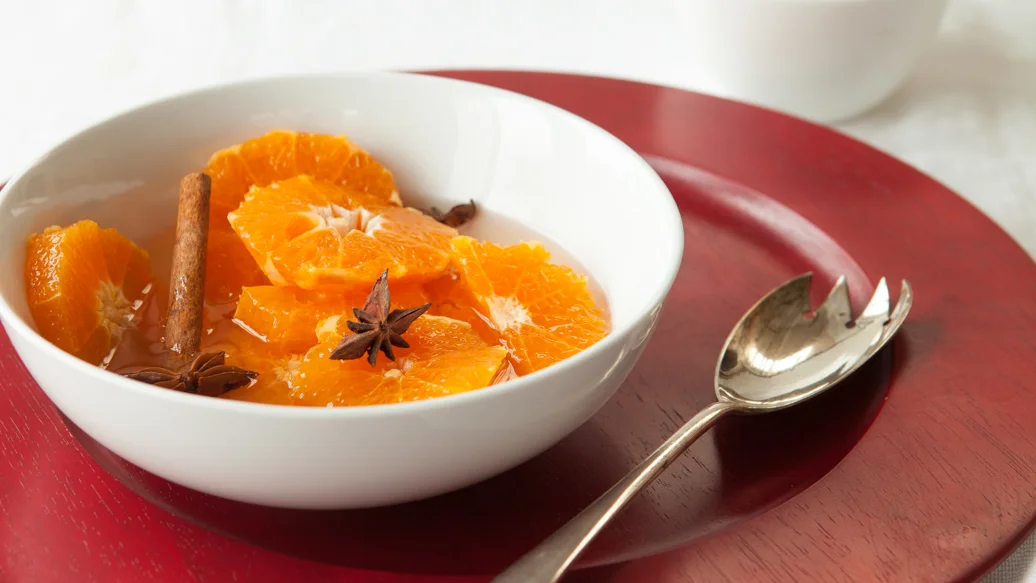 35 min
12 servings
$0.45/serving
Dish clementines over yogurt, use to garnish cakes, or serve with dense chocolate brownies. Add syrup to warm drinks or cocktails, or drizzle over fruit salad.
Ingredients
3 cups water
2 cups sugar
6 pieces crystallized ginger
1 tsp cardamom
3 - 5 pieces star anise
1 cinnamon stick
12 - 14 clementines
yogurt, chopped pistachios and pomegranate seeds – optional
Preparation
In Multipurpose Pot - 8 cup set over medium-high heat, bring water and sugar to a boil, stirring often to dissolve sugar, 6–8 minutes. Stir in crystallized ginger, cardamom, star anise and broken cinnamon stick.
Cover and turn off heat. Let stand 15–20 minutes to meld flavours, then strain. Discard solids. Refrigerate syrup for at least 2 hours, until well chilled. Syrup will keep for at least 1 month in the refrigerator.
Using a sharp knife, cut peel and pith from clementines, then cut into thick rounds. Place in a large bowl and pour syrup overtop. Refrigerate until ready to use.
Dish up over yogurt and sprinkle with chopped pistachios and pomegranate seeds, if desired.
Nutritional Information
Per serving: Calories 130, Fat 0 g (Saturated 0 g, Trans 0 g), Cholesterol 0 mg, Sodium 0 mg, Carbohydrate 37 g (Fibre 1 g, Sugars 34 g), Protein 1 g.