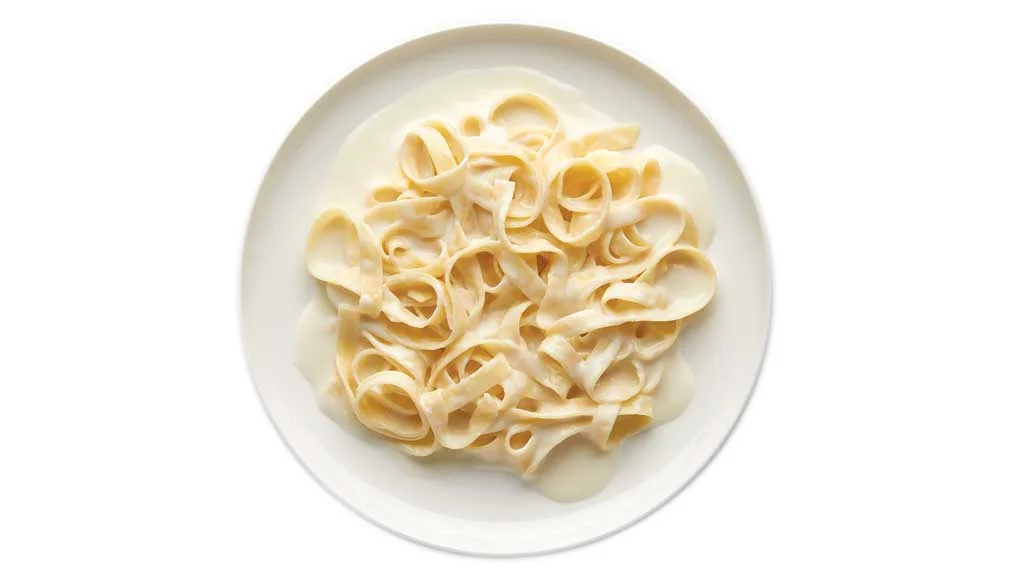 10 min
6 servings
$1.14/serving
Excuse us, while we polish the crown that sits on top of Alfredo Sauce. This sauce is a #1 classic for its rich, creamy, and oh-so-satisfying taste. Fettuccine's thick shape brings the maximum amount of creamy sauce with every bite. This Alfredo clocks in at 280 calories per portion! It absolutely does not taste like "skinny" Alfredo! It's velvety and smooth with no starchy aftertaste. Gluten free? No problem! Our sauce is GF, just choose your noodle accordingly.
Perfectly Balance Your Plate
Serve with 4 oz (113 g) lean protein and 1 cup mixed veggies with 2 tsp prepared Epicure dip. 
Ingredients
1 1⁄2 cups milk, your choice
6 cups cooked pasta, your choice
Preparation
Stove Top:
In a large Multipurpose Pot, combine sauce mix with milk.  
Whisking constantly, bring to a boil over medium-high; reduce heat and simmer 3 min or until thickened.  
Combine prepared sauce with your choice of cooked pasta.  
Microwave:
In a 4-cup microwaveable bowl or Multipurpose Steamer, combine mix with milk. Microwave on high, 4–5 min, whisking halfway through or until thickened. 
Combine prepared sauce with your choice of cooked pasta.
Nutritional Information
Per serving (about 1/4 cup prepared sauce and 1 cup cooked pasta): Calories 280, Fat 4 g (Saturated 2 g, Trans 0.1 g), Cholesterol 10 mg, Sodium 170 mg, Carbohydrate 50 g (Fibre 3 g, Sugars 2 g), Protein 12 g.
Tips
Layer in extra flavor—stir in 2 tbsp Pesto Sauce before tossing with noodles.