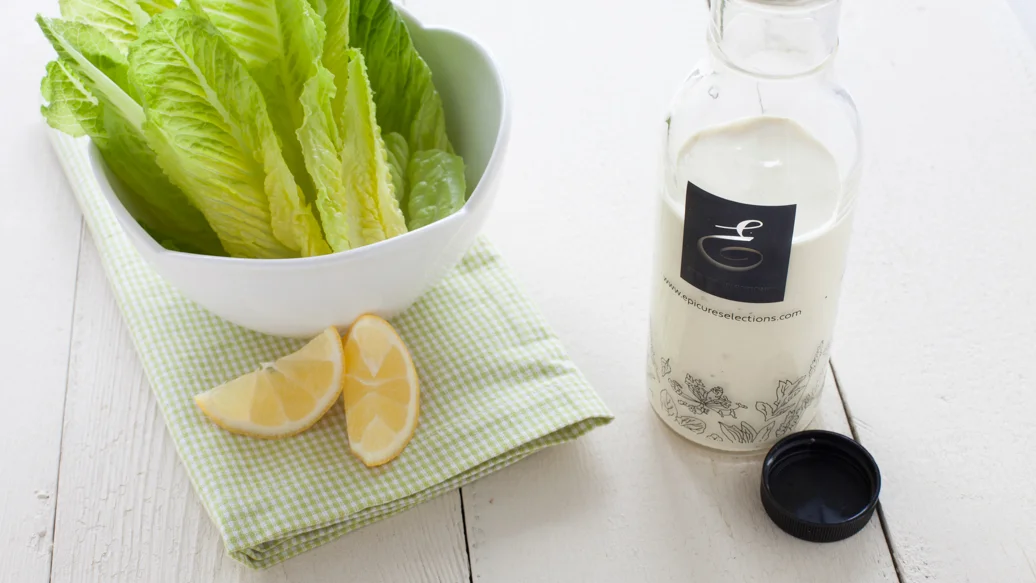 20 min
6 servings
$0.35/serving
This would be perfect as a coleslaw dressing or drizzled on romaine hearts, tomatoes, or cucumbers.
Ingredients
1 tbsp Turmeric & Ginger Blend Enhanced Herbal Tea
1⁄2 cup boiled hot water
1 cup low-fat mayonnaise
1 tbsp lemon juice
Sea Salt, to taste
Black Pepper, to taste
Preparation
Place tea leaves in a medium bowl. Pour in water and steep for 5 minutes. Strain, pressing the tea leaves. Allow tea to cool completely.
Whisk together mayonnaise, lemon juice, Sea Salt and Black Pepper. In a steady stream, slowly whisk in tea until dressing is desired consistency. Taste for seasoning, and store in an airtight container in the fridge up to 3 days.
Nutritional Information
Per serving: Calories 140, Fat 13 g (Saturated 2 g, Trans 0 g), Cholesterol 15 mg, Sodium 260 mg, Carbohydrate 4 g (Fibre 0 g, Sugars 2 g), Protein 0 g.
Tips
Serve with fish or chicken, coleslaw, salad greens, or in tuna sandwiches.